Welcome to Inside Camp, a series where we give you a look inside the lives and trailers of the explorers who are taking Black Series to truly wild places. In this installment, we sit down with our Ambassador Harlan Taney, founder of 4 Corner Film Logistics, to ask him questions about life on the road, and how a mobile basecamp is evolving his adventure videography capabilities.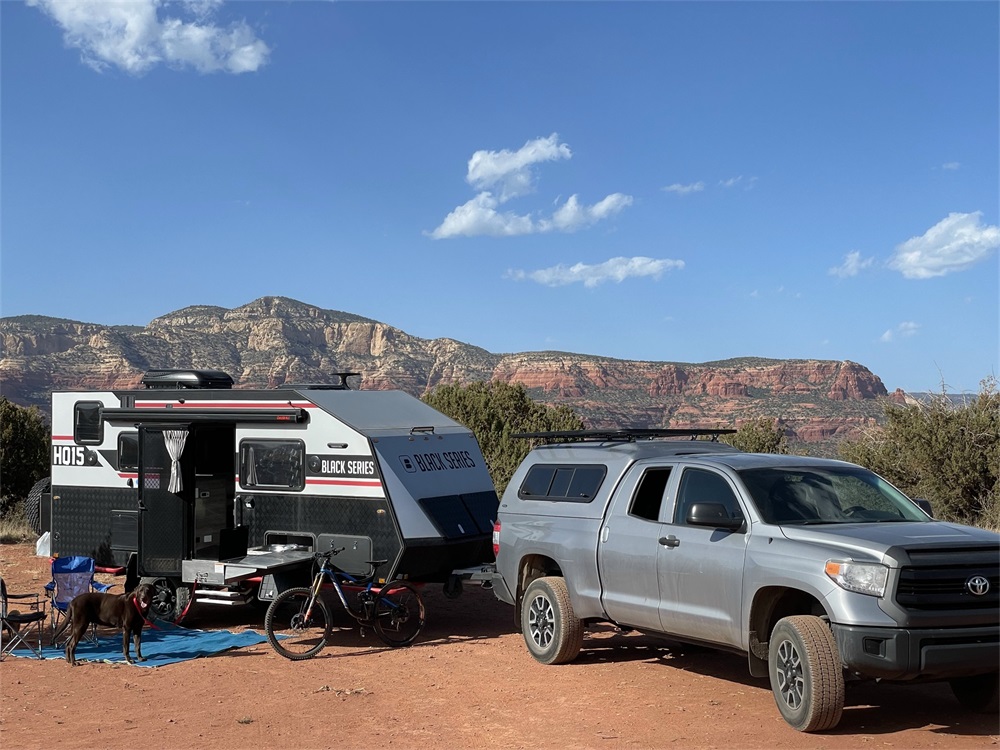 When Harlan Taney started whitewater kayaking in 2000, he never imagined that it would lead to him running his own film production company. But when he was a sponsored expedition kayaker, traveling the globe and running rivers that had never been run before, he needed to document these expeditions for his sponsors. During this period, he learned how to film, photograph, and write about these adventures, and the rest is his story — so we'll let him tell it.
Hi Harlan! Can you tell us a bit about yourself and about 4 Corner Film Logistics and Sandcast Media?

4 Corner Film Logistics and Sandcast Media are turnkey film production companies. We specialize in outdoor and remote film production. With the Grand Canyon as our backyard and testing grounds, we have developed systems and techniques to bring world-class production to any environment.

As accomplished outdoor athletes and professional guides, our comfort operating in difficult terrain allows us to focus our energy on capturing stunning visual stories for our clients. We have blended our innate knowledge and passion for the outdoors with our ability to produce content and tell stories from anywhere in the world.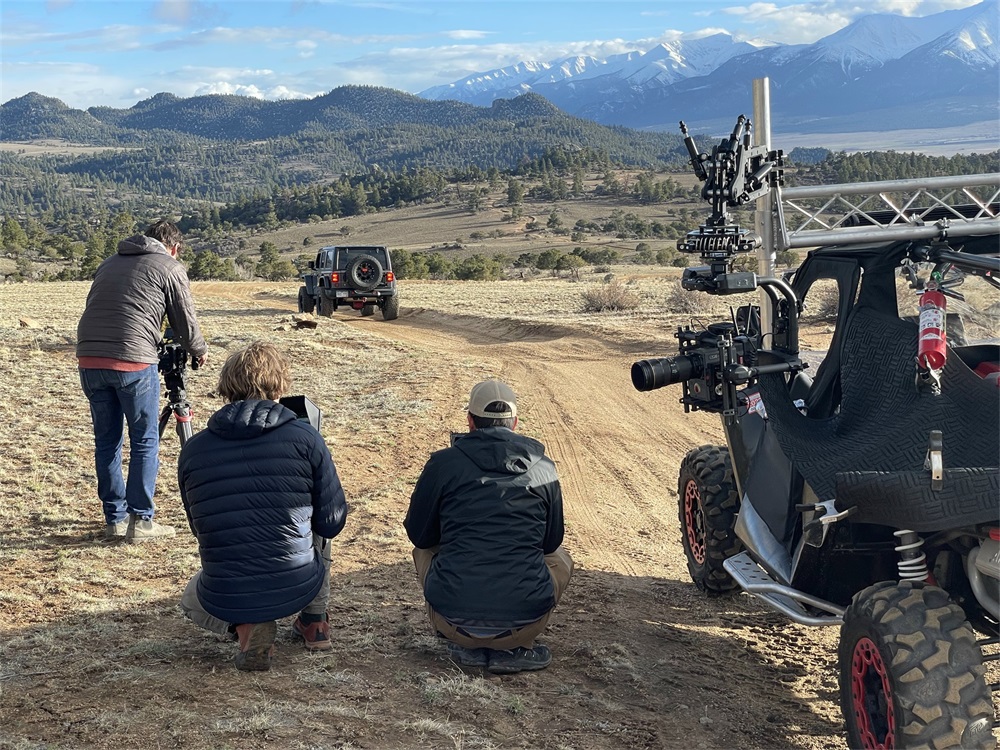 Tell us about your career journey. Did you always know you wanted to pursue film?
While documenting my kayaking expeditions for our sponsors, sometimes 6-8 weeks long and hundreds of miles of the world's largest and most remote whitewater, I was asked to kayak off a waterfall for a Discovery show and realized throughout that project how unprepared they were to film in these environments.
I started organizing projects for companies looking to film in outdoor environments and refining techniques to film in places such as the Grand Canyon, for 2-weeks at a time, from a raft. I combined my skills from my life of adventuring as an athlete with film production on a large scale. From that, 4 Corner Film Logistics was born. I've recently teamed up with Justin Clifton and Blake McCord, who are also filmmakers, and together we started Sandcast Media. Sandcast Media is our collective film production company.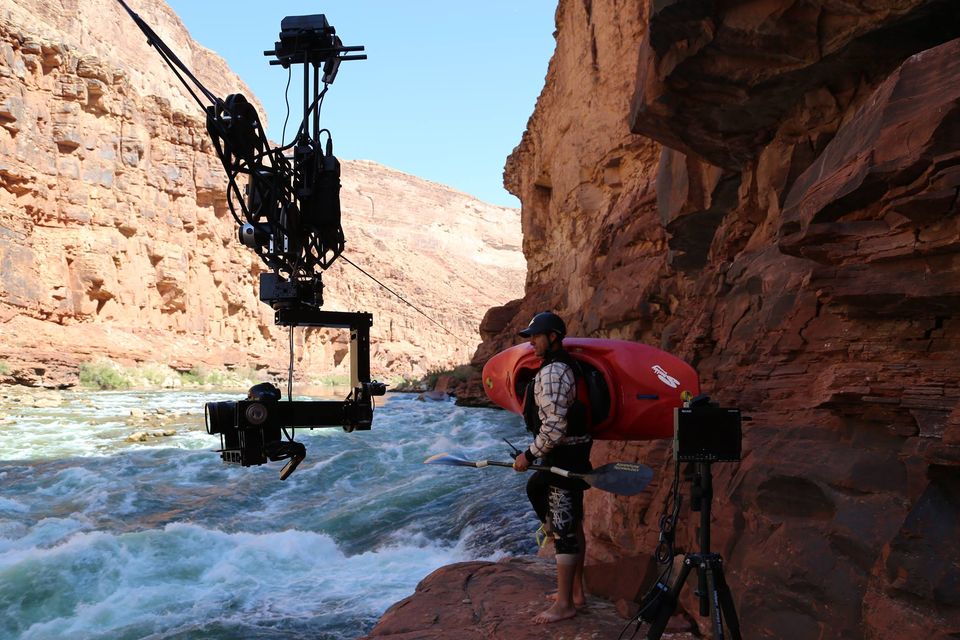 How does the act of filmmaking relate to your personality and who you are?
My entire life has been unconventional. I have never seemed to be able to do things in a conventional manner. I've tried careers twice in my life as a fireman and in a hospital as a respiratory therapist. Neither worked for me. The routine, the "job stability" that everyone seems to want, was actually killing me slowly. I have found that in order to be satisfied in my job, I need challenges and the ability to be creative and do things differently. I thrive on not knowing what's next and jumping on opportunities when they come up. That is who I am and how I operate.
In outdoor filmmaking, there are no boundaries to creating imagery. There are no policies or procedures to follow as part of the job description. The only constraints are people's ability to go farther and push harder. So for me, I get to be in my element in the outdoors, using all of the skill sets I've trained for and refined for so long while weaving in my imagination on how we can capture shots in ways that haven't been done before.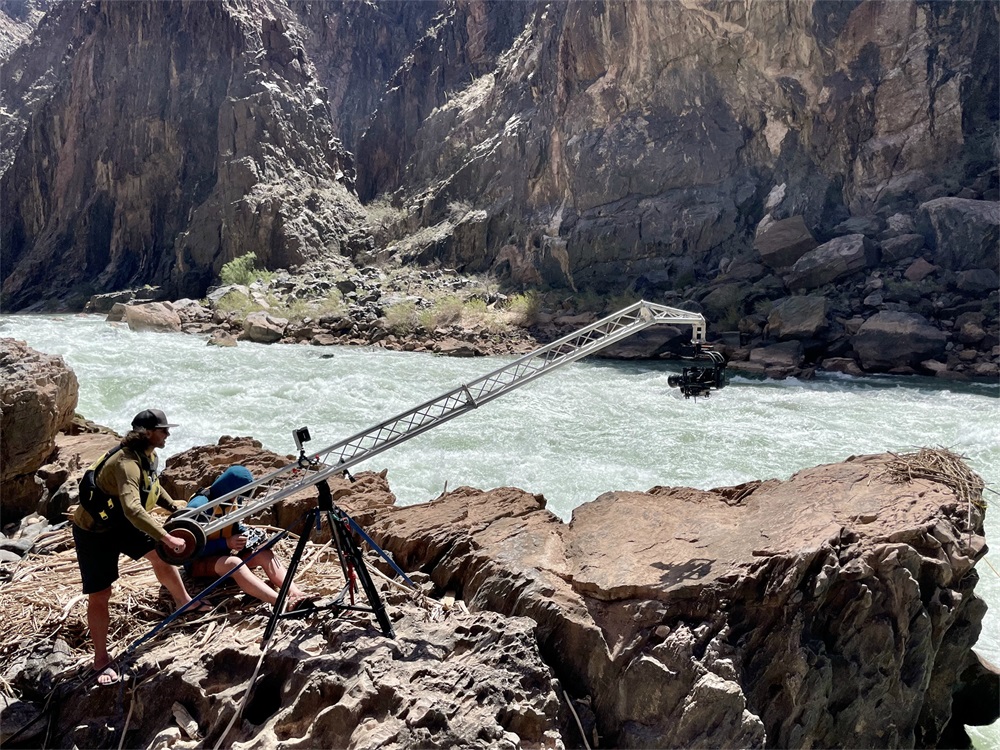 What inspires you most? What's been the most challenging lesson learned so far in filmmaking, primarily in the outdoors?
The two things that inspire me the most in filmmaking are being surrounded by nature, as far from civilization as I can get. Then, being in those environments with our team where we can let our skills and imagination loose to create imagery that tells the stories of those places.
I feel truly at home, most alive and connected when I am in wild spaces. The challenge and what we strive to do is to create content in such a way that will capture the humility and emotion of what it feels like to be in these wilderness environments.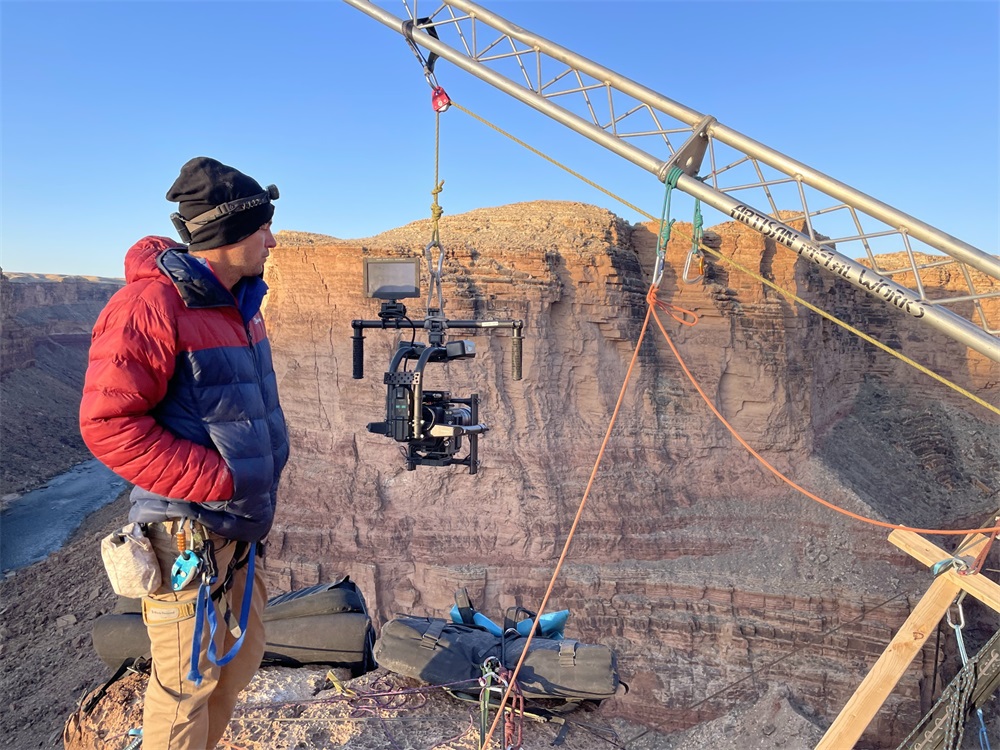 How about the best thing that's happened to you since you started your business?
When I started my business, I had no idea if it would work out. I left my career in the hospital cold turkey and put all of my eggs in this basket. I had no start-up money or anything. I was totally bootstrapping this passionate idea I had about what I wanted to do and how I wanted to make a living. So, now 13 years into it, I'd say the best thing is that it worked and is working. It is continually evolving and always different. That is the very thing that keeps driving passion and imagination.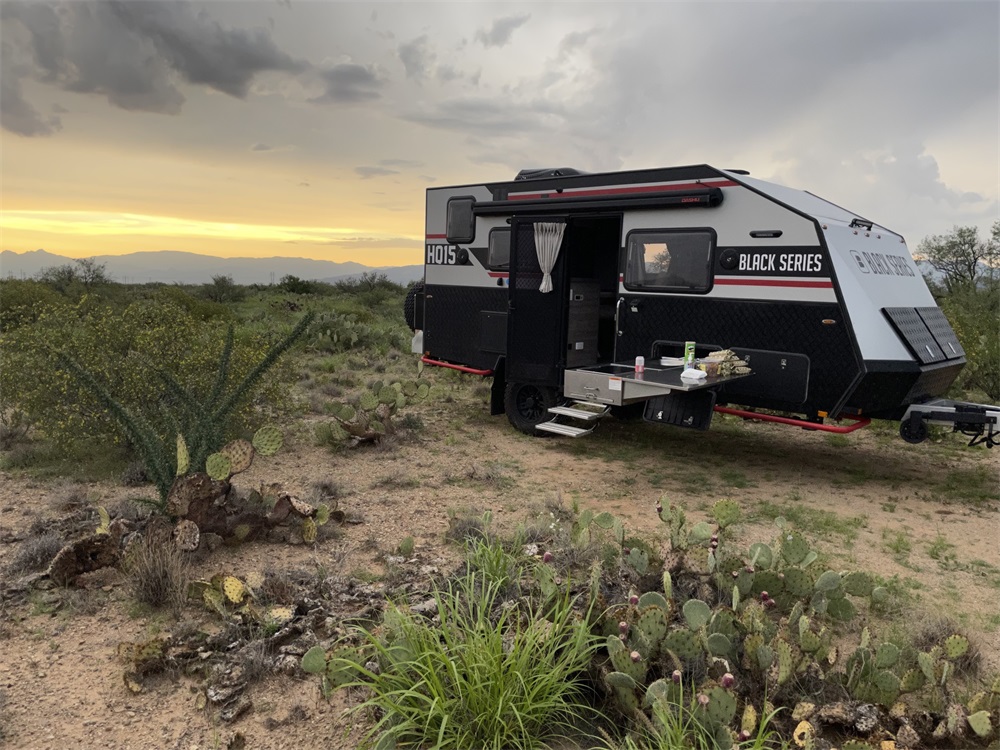 Let's talk about the HQ15. How long have you been using it as a basecamp for these projects? Did you use a travel trailer before you got your HQ15?


I've been using the HQ15 for almost a year. I've never had or used a travel trailer before because I knew they wouldn't hold up to the places we go, and I would most likely end up leaving it on the side of the road in a crumpled heap. When I saw how the Black Series trailers were built and what they were designed to do, I thought this could be the perfect solution to having a mobile production basecamp that can go anywhere we want it to.


My first project with it was for the BBC, where we were chasing lightning storms in Southern Arizona. Every day, driving hundreds of miles to wherever the radar was promising a supercell. We never knew where that was going to be, bailing off the highway onto some off-road little single track, whatever we needed to do to get close enough to the storm. But the trailer went anywhere we needed it to, and then to have endless power to charge all of our equipment and the ability to make meals for the crew wherever we ended up was incredible.


So what was the thought process behind the way you set up the interior to make it the perfect basecamp for shooting on location?


I really didn't need to change or alter the interior setup of the trailer at all when I got it. The layout was great for our needs: plenty of storage for all of our equipment, a workspace to be able to build out the cameras and do all of the data management, and plenty of power to be able to keep all of our batteries charging. In addition, having a full mobile kitchen that needs no setup, just slide it out, and it's ready to go, so no having to set up and tear everything down each time.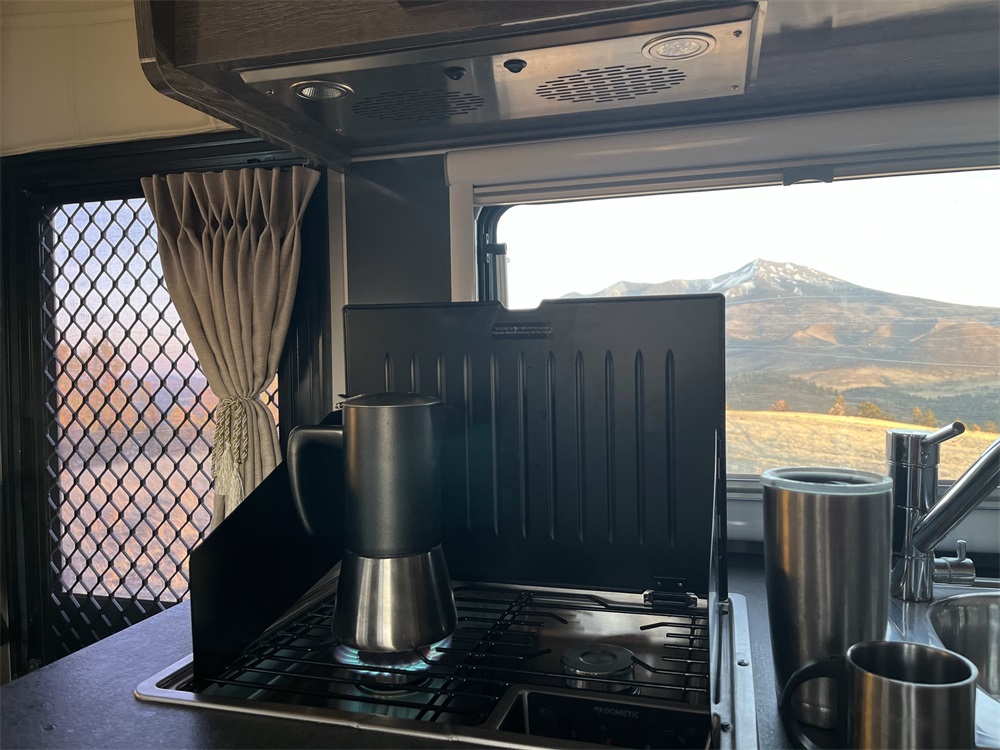 Is there a particular feature on the HQ15 that's come in clutch out on the road?


One thing that we are always having to figure out when on the road filming or in remote locations is a way to keep all of our equipment charged. I have come up with solar solutions for different environments that we may be in, but it is always different and always the crux of any production because, without power, we aren't running any cameras.

Probably for filmmaking, the thing that is most clutch on the Black Series is the robust, plug-and-play solar power capabilities it has built into it. No matter how far off-grid you are, it is just always charging itself and offers an almost limitless power supply. And the nicest part is that it is all from the sun, no noisy generators.


What are your top tips for an adventure-videography loadout when heading out to a location for an extended period of time?


Make sure to bring double the amount of beer and whiskey you think you'll need! ;) Just kidding. Probably the biggest thing really is just going over every pack list item with a fine-tooth comb. I can't tell you how many times I get a call from someone on a shoot needing a certain cord or something for the shoot that they forgot. When you are in civilization, it's easy to send someone to Best Buy or have Amazon dropship something. When you are filming at the bottom of the Grand Canyon for 18-days straight, there is zero access to the outside world. What you have is what you have, and that's it.


The other thing that I see with people that are not used to these environments is how to take care of your gear when you are in a place that is basically designed to kill electronics. Proper water and dust-proof cases and being hyper-vigilant about keeping your equipment clean and operational for the whole time.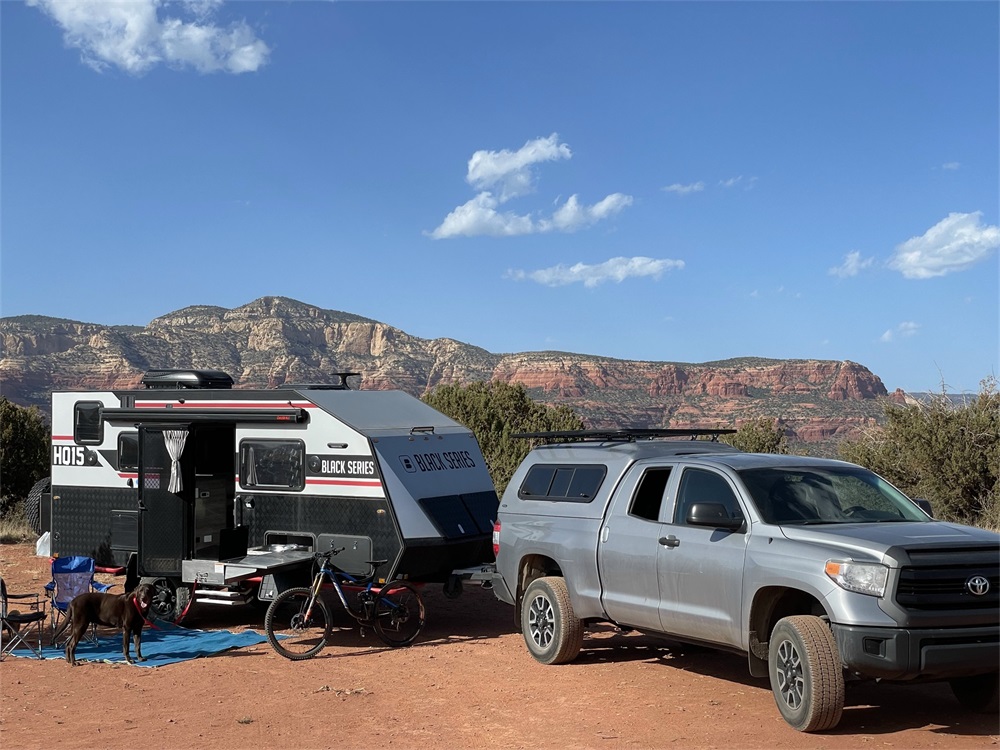 Do you have a single piece of advice you'd give to your younger self or someone looking to pursue a similar line of work?


I just presented to my daughter's 5th-grade class last month for parent careers. What I saw in those kiddos and the questions they had for me is that I think that we as humans are programmed to believe that there is a linear path to getting a career or what you can or can't be; Doctor, Engineer, etc. My advice is to follow your passion, be imaginative, and use everything you ever learn or do as the building blocks to create your skillset and be tools in your toolbox. Everything I have ever done has given me the pieces of the puzzle to do what I do now and to create a niche in the film industry that I saw needing to be filled.


How can people watch one of your films or find a project you're currently working on?

In 2014 I worked with Erik Weihenmeyer, A blind adventurer who was the first blind person to summit Mt. Everest. We kayaked the Grand Canyon together and made a film about the journey. The film is called The Weight Of Water. I was Erik's guide and eyes as we paddled the 278 miles of the Colorado River through the Grand Canyon. My company also co-produced the project and organized the expedition. The film was released four years later and premiered at Banff Mountain Film Festival, where it won the Grand Prize. It has accrued many more awards all over the world. It can be seen on Amazon Prime and iTunes.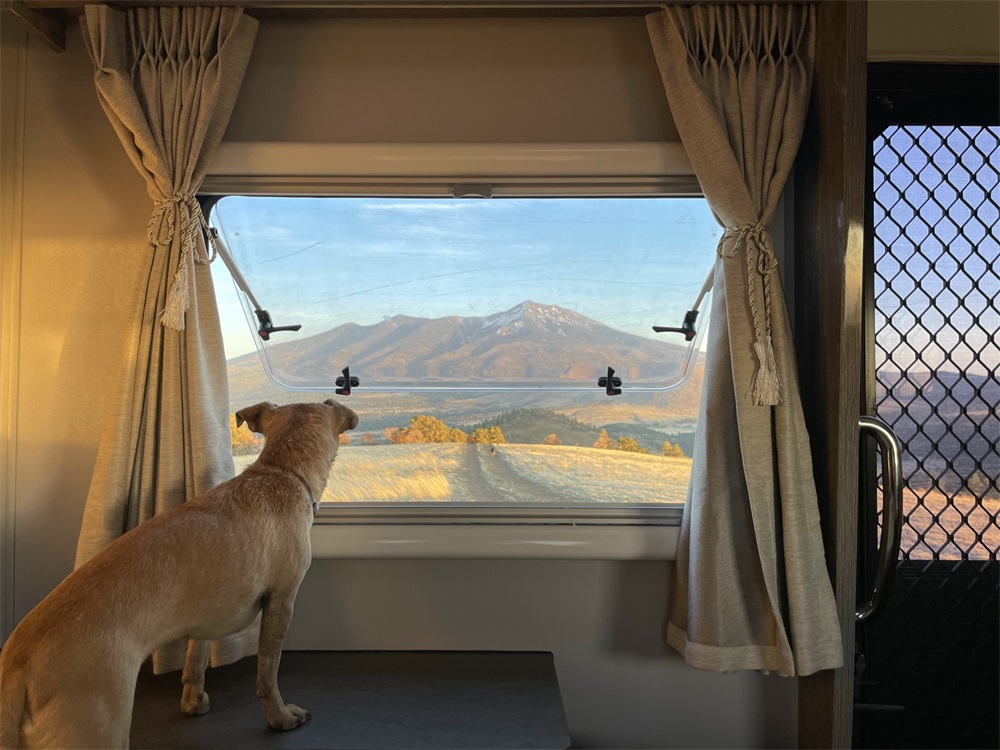 Wow! So, what's next for you, 4 Corner Film Logistics, and Sandcast Media?


One of the beautiful things that I love about what I do is that I never know what is around the corner or where I will be going. I just finished a 17-day project that I have been working on for the last year down the Grand Canyon, and I'm still recovering from that, lol. I am looking forward to a little downtime and taking the Black Series this summer with my family to go chase water on a kayaking road trip through Colorado and wherever else calls to us.


As far as work goes, we are preparing to install some long-term time-lapse cameras we've built in Southern Utah to visually capture over the next couple of years the progression of the drought that is happening in the West and the diminishing lake levels in the reservoirs of the Colorado River basin — a watershed that is the lifeblood of the West, and a river that is responsible for producing 80% of the nation's winter produce is showing signs of significantly reduced flow, an environmental issue that will impact millions of people.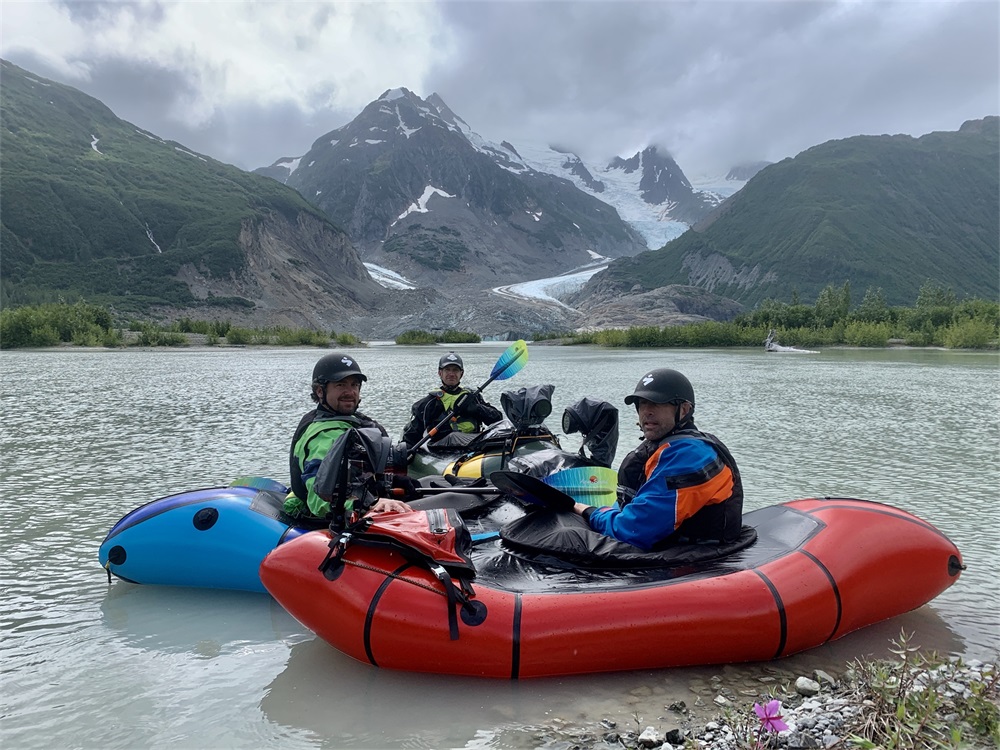 Want to learn more about Harlan's journey? Join our online community by following us on Instagram, Facebook, and Twitter!
Did you know? Our new YouTube show, Tech Tips, with new episodes coming out weekly, is now live. Be sure to subscribe so you can get updated when new episodes come out.
Like this article? Read: The Ultimate Hunting / Fishing Basecamp With Ambassadors Jenny And Maria