Winter Road Trips
Winter camping is not normally on the top of everyone's list, but if you set your camper up right, there is no reason you can't make it work, be comfortable and have fun 365 days a year.
Each year a crew of skiers and snowmobilers makes a 500 mile annual pilgrimage from NW Montana to Cooke City, MT. The journey takes you through some of the most stunning scenery in the state and we normally stop at Emigrant, MT at the The Old Saloon (Established 1902), take a dip and enjoy amazing steak at the Chico Hot Springs, next door in Pray, MT then hook up the campers at a nearby RV Park for the night.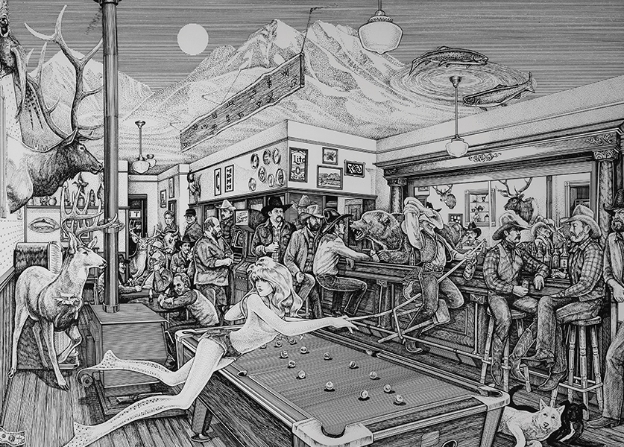 Illustration of The Old Saloon.
The route takes you into Yellowstone National park, where another dip in the Boiling River, sometimes sharing it with wildlife from the park.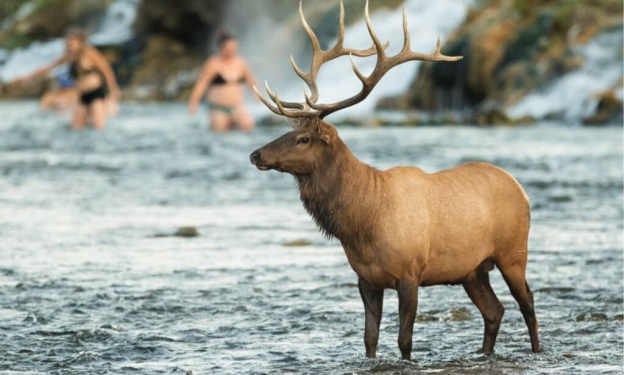 Cooke City sits just north of the Yellowstone National Park and is a little town (not a city) of about 80 year round residents. Cooke City, on the border of Montana and Wyoming sits at an elevation of 7500 feet, is nestled in Gallatin National Forest and in the shadows of some of the biggest mountains in the state. It is a Mecca for snowmobilers and backcountry skiers/borders.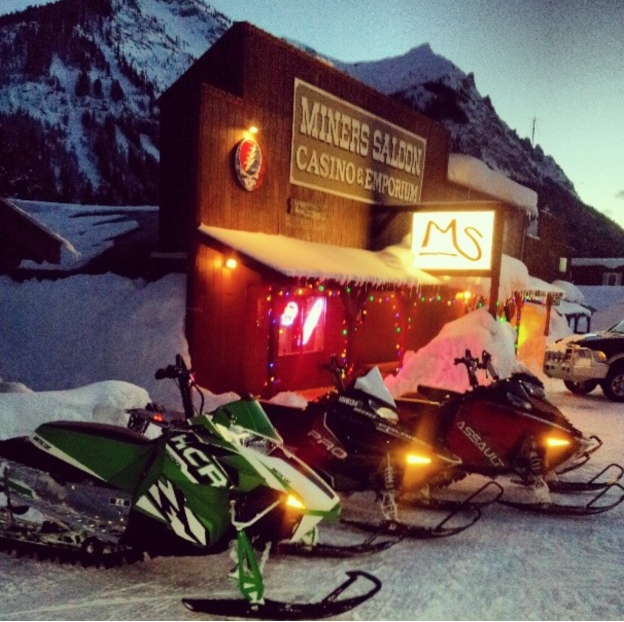 Cooke City is not for the faint hearted however, full avalanche, communication, medical equipment and training is highly recommended. Almost every year, while we are there, some group visiting has an accident or party member dies due to inexperience in the backcountry and lack of equipment.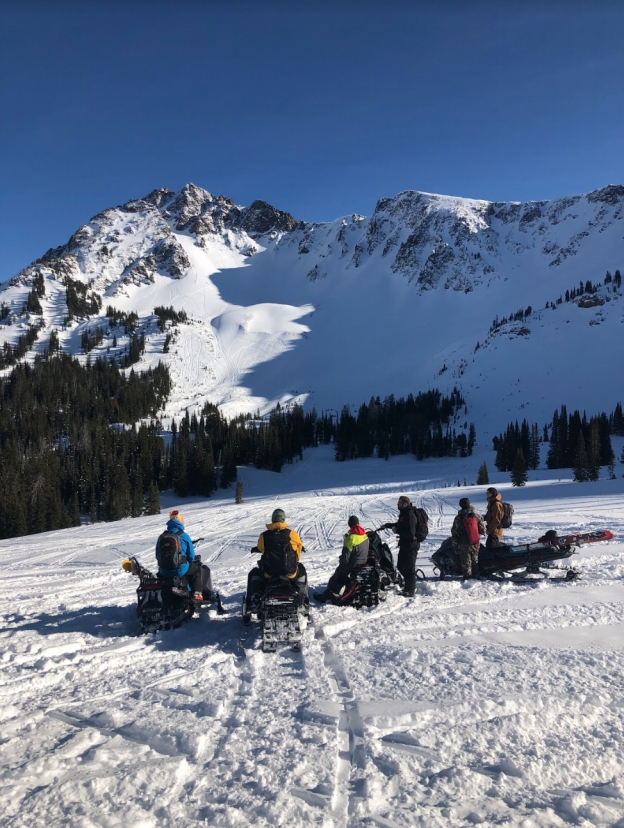 Lunch break, Cooke City MT
In previous years we have stayed in hotels or Airbnb's. But this year, I decided to winterize my camper before hitting the road to see just how comfortable it would be for the 10 day trip. Winter RV parks with hook-up were ideal, the heater worked just fine and the RV park always had warm showers available. I was able to cook both inside or outside just fine but I would plan my meals to minimize washing up, although I rigged a siphon pump from a 5 gallon bucket of water (which I kept under the slide out kitchen) to the outside kitchen faucet and that worked just fine for washing up cutlery and plates. I would then use that 'grey water' to flush the toilet as needed.
All in all, the trip was excellent, everyone got there and back safely. The snow was soft and deep and good times were had all around. The biggest challenges were road selection, the road conditions and the access at the RV parks due to snow, we had nearly 4 feet of snow while there and needed to get the camp supervisor to plough my pitch multiple times - all part of the fun.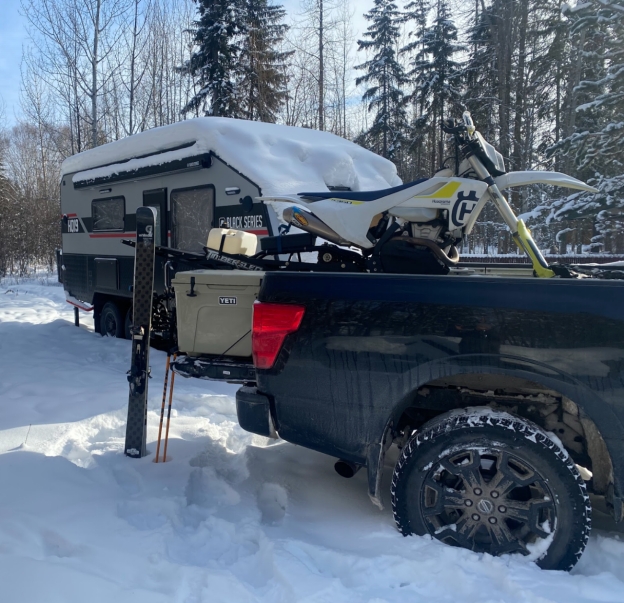 As for winter camping, prepping the camper was paramount. Having access to hook-ups, showers (or hot springs) made it much easier to endure. While Cooke City is literally at the end of the road (the Beartooth Highway is not open in winter, just to snow machines) where I stayed had just enough amenities to get me by for my time there, I just won't go any deeper into the backcountry however, especially in winter.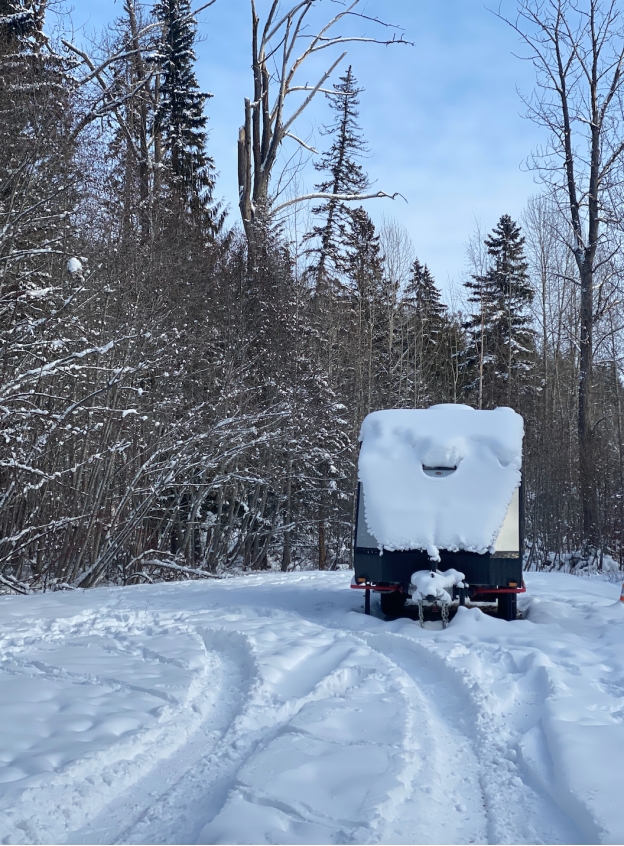 Secret camping spot in Cooke City, MT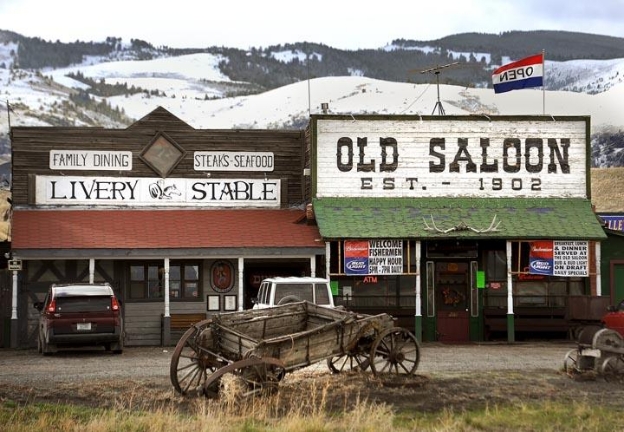 The Old Saloon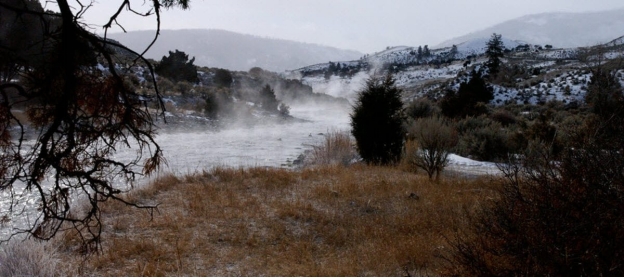 Boiling River, MT