Traveling with the family is enriching for everyone, but the benefits it offers children are innumerable. Exposing them to unique places provides them with the opportunity to develop new skills and adaptability, learn about different people, and gain a greater understanding of the world around them.
Another way to help children improve their cognitive and physical development is by encouraging them to play outdoors. With technology today, parents are finding it increasingly difficult to get their children to swap screen time for playtime in the garden. So what is the solution?
Outdoor travel strikes the perfect balance between experiencing the outdoors while enabling children to explore new places. Camping is becoming an increasingly popular way for families to spend their holidays, but as a result, these campsites become overpopulated and noisy. If you're looking for a way to experience nature and everything it offers, traveling with an RV that doesn't need to be tethered to a campsite makes this easy.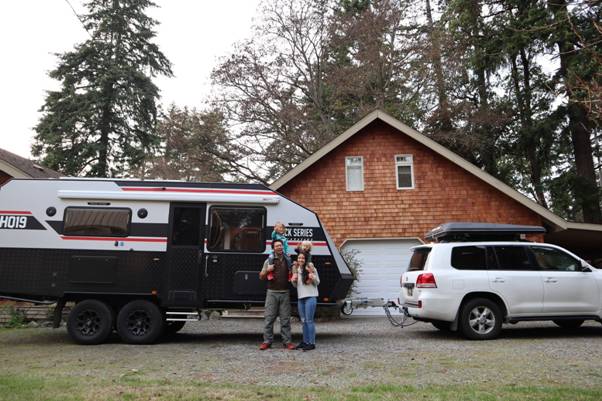 The Benefits of Outdoor Travel for Children
As we mentioned, outdoor travel offers a host of benefits for children. In addition, scientific research supports the concept that spending time in nature helps children learn, grow, and develop skills. Here is why:
Improved Health
Physical and mental health are both improved the more we are outdoors. Surrounding ourselves with nature encourages us to go for walks and spend time in the fresh air where we would have otherwise settled ourselves in front of a computer.
Interacting with nature reduces stress and depression, and increases the amount of exercise we do. In addition, time outside helps build healthy immune systems and improve the strength of muscles and bones.
Cognitive Development
A child's environment helps to shape their cognitive and physical development. Books and indoor activities help significantly in these areas but are no match for fields, forests, and rivers. Children quickly learn balance and coordination when they climb rocks, walk across mossy logs, and navigate winding hiking trails. Outdoor play also helps children to improve focus and work on their memory skills.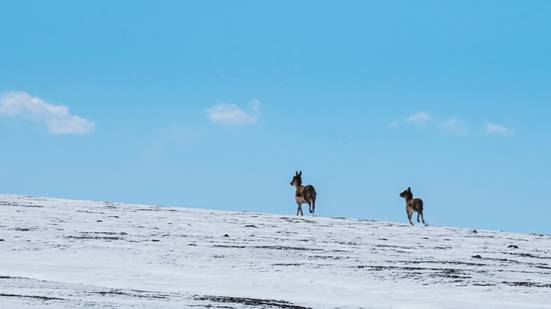 Expanding Creativity
Exploring new places and discovering exciting things like unusual plants and animals help to increase a child's knowledge and creativity. Building rafts, houses from sticks, and swimming in natural streams are more than just fun activities to pass the time. They help children engage in complex problem solving, use critical thinking, and develop creative solutions to any issues they may encounter. Nurturing these skills will help children later in life with everyday tasks.
Educational Opportunities
Children are naturally curious, and traveling outdoors allows them to learn about fresh and exciting things. Being exposed to unique wildlife, plants, and even climates they would only usually read about is an excellent way for kids to expand their knowledge.
These different environments also enable children to form connections that may become useful later in life. For example, if a teacher talks about nocturnal animals in class one day, your child may remember the owl that made funny noises at night. Experiential learning is fun and has a deep impact.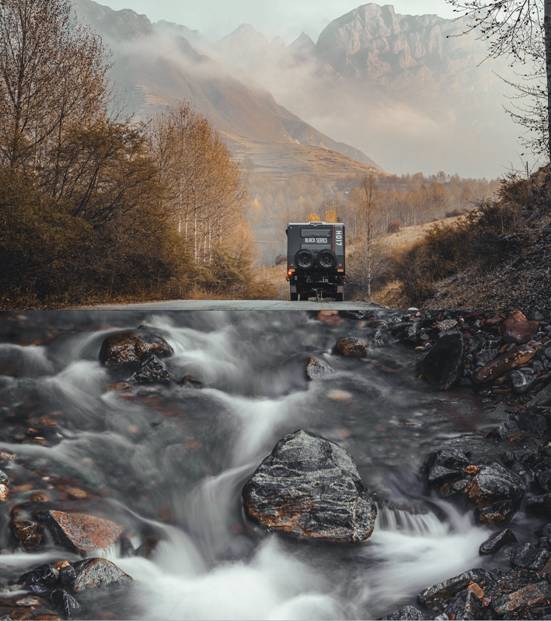 Environmental Awareness
By spending time in nature, kids can form a bond with the environment. Learning about flora, fauna, and ecosystems instills in them a respect for their surroundings. Understanding nature makes it simpler for children to want to protect it. This connection also helps kids to care about their impact on the environment and why they should preserve it.
Building Relationships
Traveling means we get to leave the distractions of our daily lives behind; being in the wilderness allows us to do this even more so. The lack of interruption enables us greater quality time with one another and helps to form stronger bonds. For example, instead of sitting in front of the television, you may find your family around a campfire telling spooky stories, or you may go on a hike together if the weather is good. These shared experiences improve relationships and build lasting memories you can all treasure.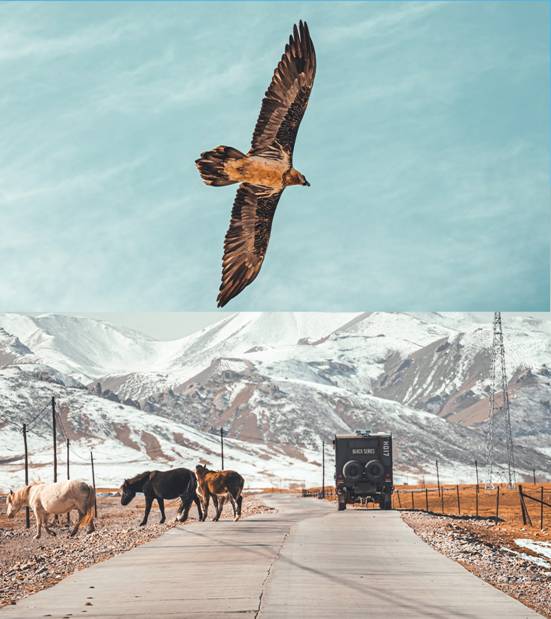 Giving children the opportunity to experience unique things leaves them happy and fulfilled. Traveling to exciting outdoor destinations makes it an even bigger adventure and sparks creativity in young minds.
While spending time outdoors is beneficial, choosing the right place to have your family holidays is just as important.
Choosing the Right RV for Your Travels
Traveling in an RV makes life simple. It offers the comforts of home while enabling you to enjoy life on the road and visit a few great campsites along the way. However, with the ever-increasing popularity of camping, these campgrounds are becoming overcrowded. People are squeezed in on top of one another, it is constantly noisy, and with that, the concept of peaceful nature goes out the door. As a result, camping no longer becomes an interaction with the wilderness.
Most RVs rely heavily on campsites for water, power, and ablution facilities. But what if you could find an RV with an improved water tank and battery life that allows you to camp out in nature, away from people and noise? An RV that enables you to enjoy all that nature offers?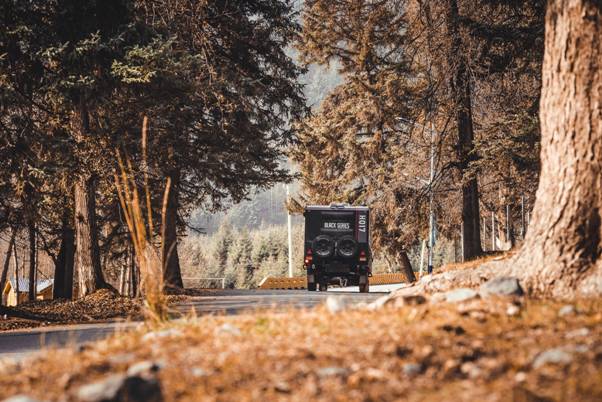 The Versatility of a Black Series RV
If you haven't heard of a Black Series offroad trailer, you may want to keep reading. Black Series masterfully crafts unique travel trailers designed for offroad use that allow you to navigate the wilderness with ease. An off road camper trailer of this nature comes fitted with special features that make it simple to go places no other RV has gone before. Better still, they cut your reliance on a campsite right down.
Aside from the all-terrain passibility, these off grid trailers offer extensive support for living comfortably in the wilderness. Each Black Series overland trailer comes fitted with a large water tank containing four components for drinking water, fresh water, grey water, and hot water. By offering you water for your amenities and water to drink and cook with, your camper trailer no longer needs to be hooked up to a water supply at a campground.
But what about power? The Black Series off road trailers come with a 48V fast charging off-grid system with a lithium battery. In addition, roof-mounted solar panels keep the battery of your RV charged, ensuring that you are never without electricity. Because these travel trailers generate and store their own power and come with additional power sources such as diesel and natural gas cylinders, you won't need to hook up at an electrical point at a campground.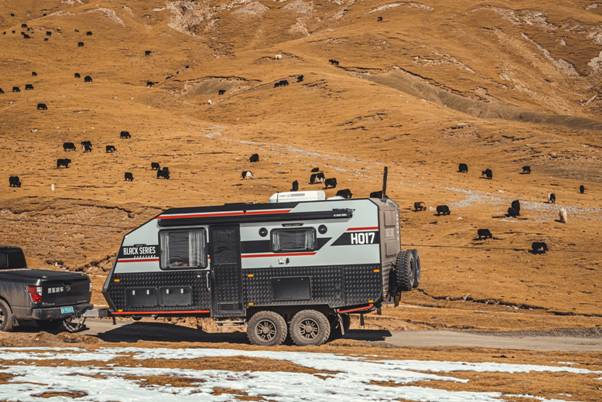 Final Thoughts
Next time you're looking for a camper trailer, consider a Black Series. These versatile and expertly engineered RVs make it easy to give your children an outdoor travel experience that enables them to see nature in all its beauty.
By providing them with a unique adventure away from the noise and crowds of campgrounds, you can teach your children about the wilderness. And, with a Black Series RV, you can enjoy the great outdoors and the comforts of home.