Just as winter started creeping in and families started planning their festive season holidays, a new variant of Covid-19, this time named Omicron, was discovered in South Africa.
This new strain brought with it international border shut-downs and a new sense of panic and disappointment. Overseas holidays were canceled, and more local trips to resorts and hotels have been too, leaving the holidays looking a little less cheery than before. And with winter already setting in its first snow and below-freezing temperatures, the idea of camping or staying outdoors is also off the cards. Or is it?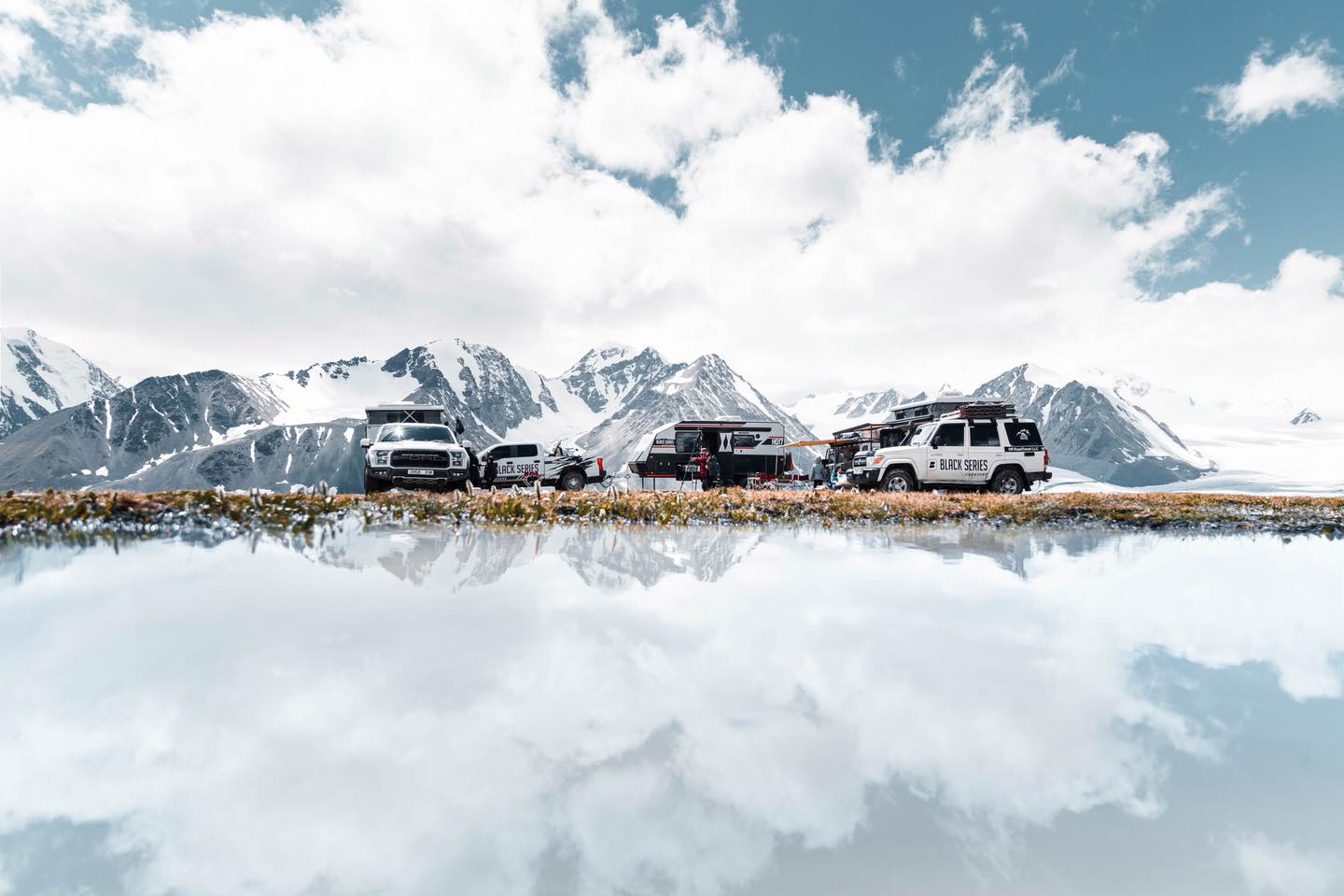 The Black Series HQ19 - Transforming Holiday Travels
While hotel stays no longer offer the same appeal these holidays, and camping is out of the question thanks to the frigid winter air, there is one way travelers can still enjoy a romantic getaway or a fun family vacation. The Black Series HQ-19 offers the solution to many problems holidaymakers are now facing. Let's see how:
Hotel on Wheels
The HQ19 is one of Black Series' flagship travel trailers. Featuring spacious, elegant interiors, it is designed with luxury in mind. In fact, the interior of an HQ19 is so stylish it rivals the comfort offered by the world's top hotels.
The bedroom is resplendent with a large window on either side that makes it easy to snuggle up with loved ones while watching the snowfall. A cloud-soft queen-size bed ensures a good night's rest and the fitted lamps make it easy to curl up with a good book and a cup of hot cocoa.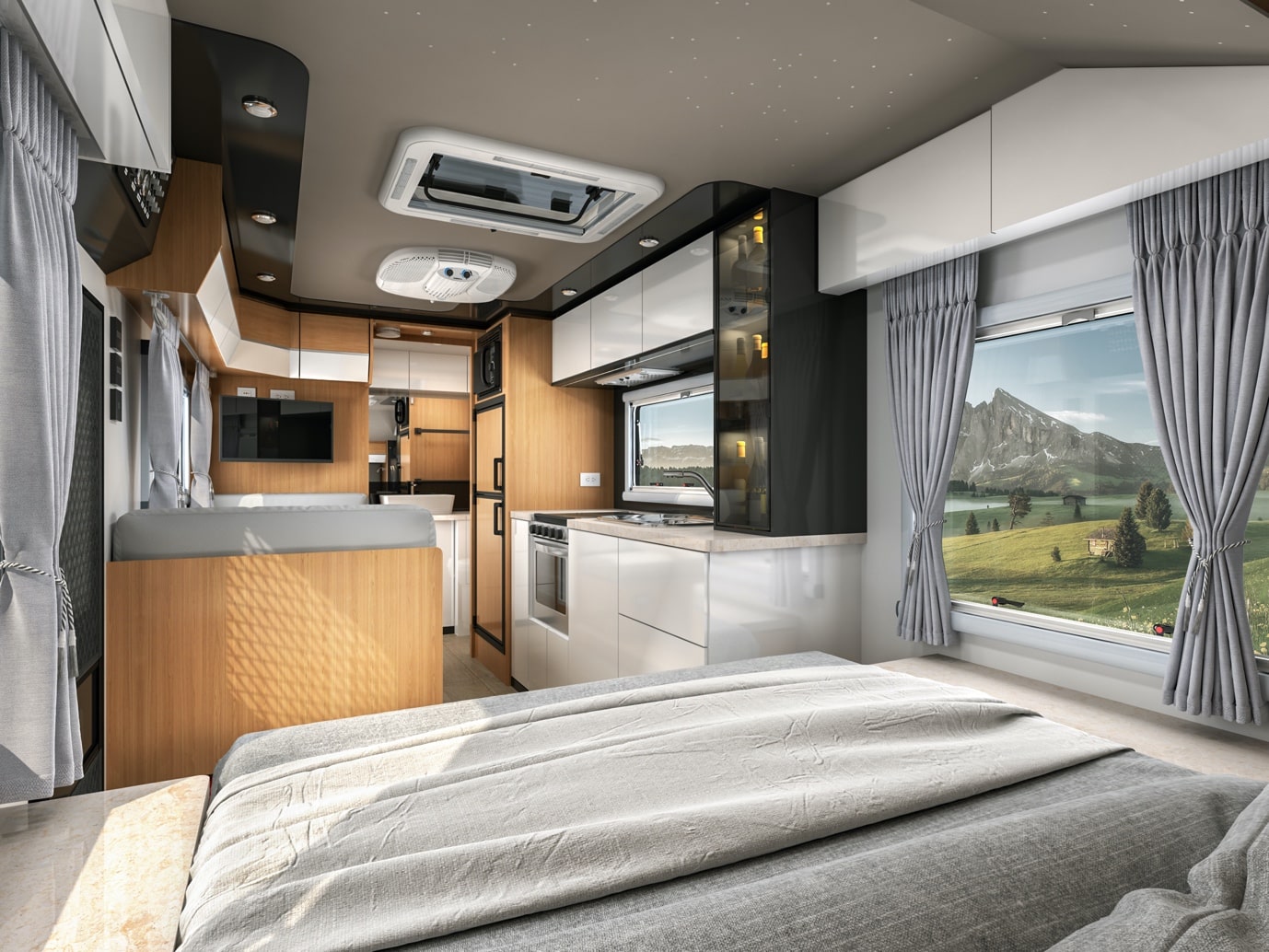 The en-suite bathroom features a full shower with hot water for a luxurious way to get warm. And the porcelain toilet, vanity, and laundry all sit separately, providing a hotel-style bathroom experience.
If cooking hot meals on a chilly night is appealing, then the HQ19 kitchen is a must. It comes fitted with a selection of full-size appliances like a fridge/freezer, a propane stove, and elegant timber-veneer cabinetry.
Enjoy cozy dinners at the dinette with premium faux leather seating. Travelers who entertain guests for the night can easily fold the seats down to create an additional sleeping area.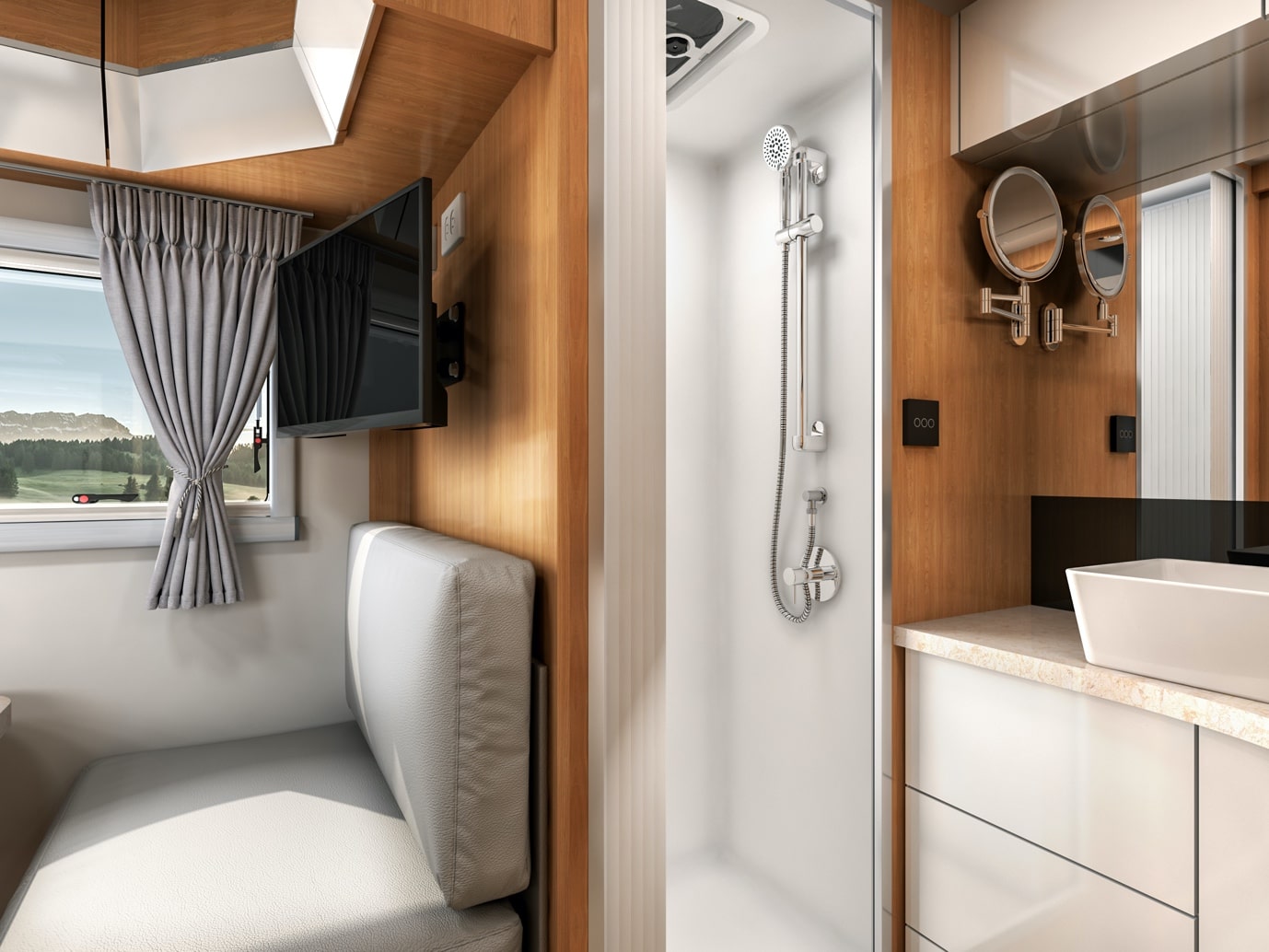 Keeping Cozy with the HQ19
While this all sounds incredible, there are still freezing temperatures to consider. With the aluminum body and large windows, surely the HQ19 gets pretty icy in the winter? Of course, if it were any other camper trailer, it might, but the HQ19 is equipped to keep warm and toasty even in the snow.
Black Series treats the walls and ceiling of the HQ19 with spray foam R16 insulation, which keeps the warmth in and the cold out in the winter. In addition, there is a furnace, which allows for the heat to be turned up when things really get chilly.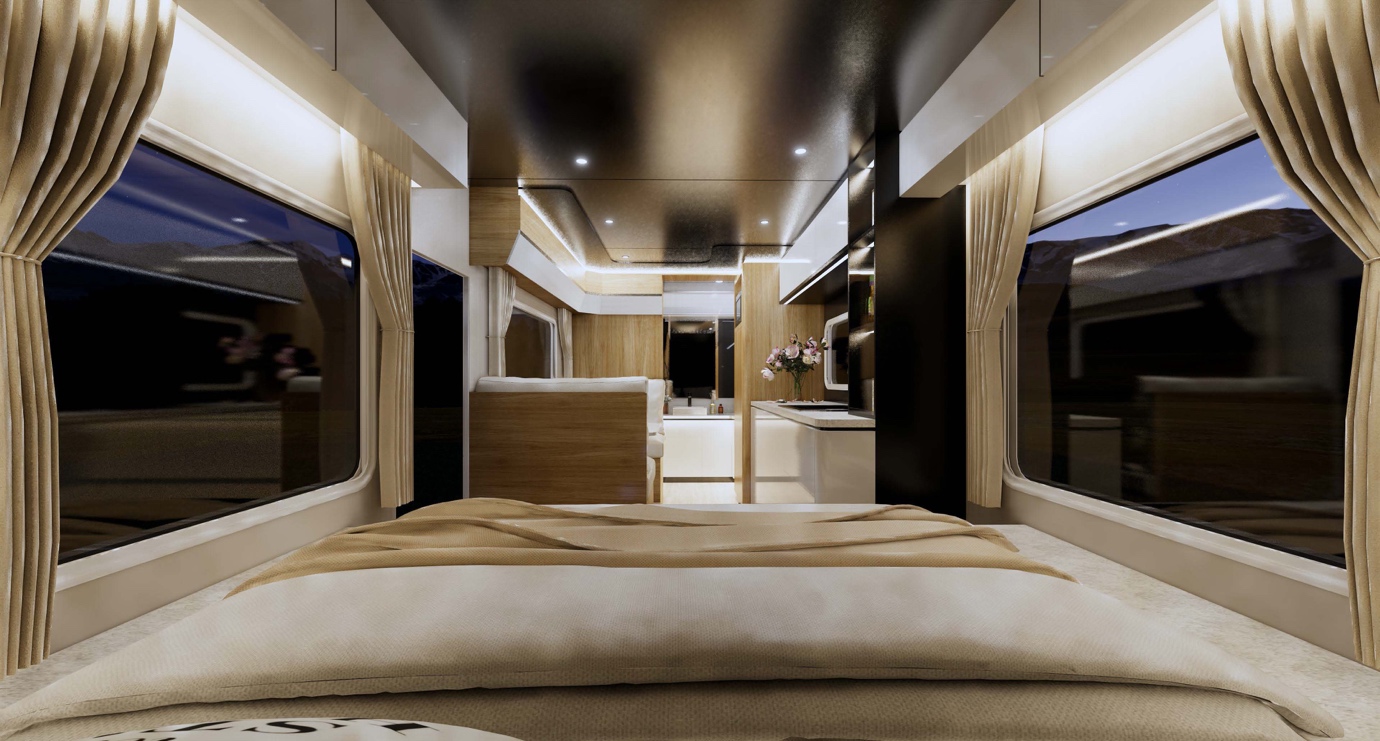 Keeping Away From the Crowds
As if the holiday crowds weren't bad enough, The new Covid-19 variant, Omicron, makes them even more troublesome. This festive season, staying away from large gatherings is the best way to avoid getting sick. The Black Series HQ19 can help with that.
Black Series has designed this overland trailer to be able to venture out into the wilderness across all forms of terrain. What this means is that families can head into nature and enjoy the quiet away from the crowds of holidaymakers.
The HQ19 also comes with an array of features that makes it easy to live off the grid for days at a time, eliminating the need to rely on the amenities offered by campgrounds - travel just about anywhere and remain completely self-sufficient.
Black Series fits the HQ19 with a 12V/110/V electrical system accompanied by a 2000W Black Series Pure Sine Wave Inverter. Controlling these features is a Black Series Camper Inc. control panel. Supplying continual charge to this system are four roof-mounted 150W solar panels, and should the weather become a hassle, four 100AH batteries will kick in instead.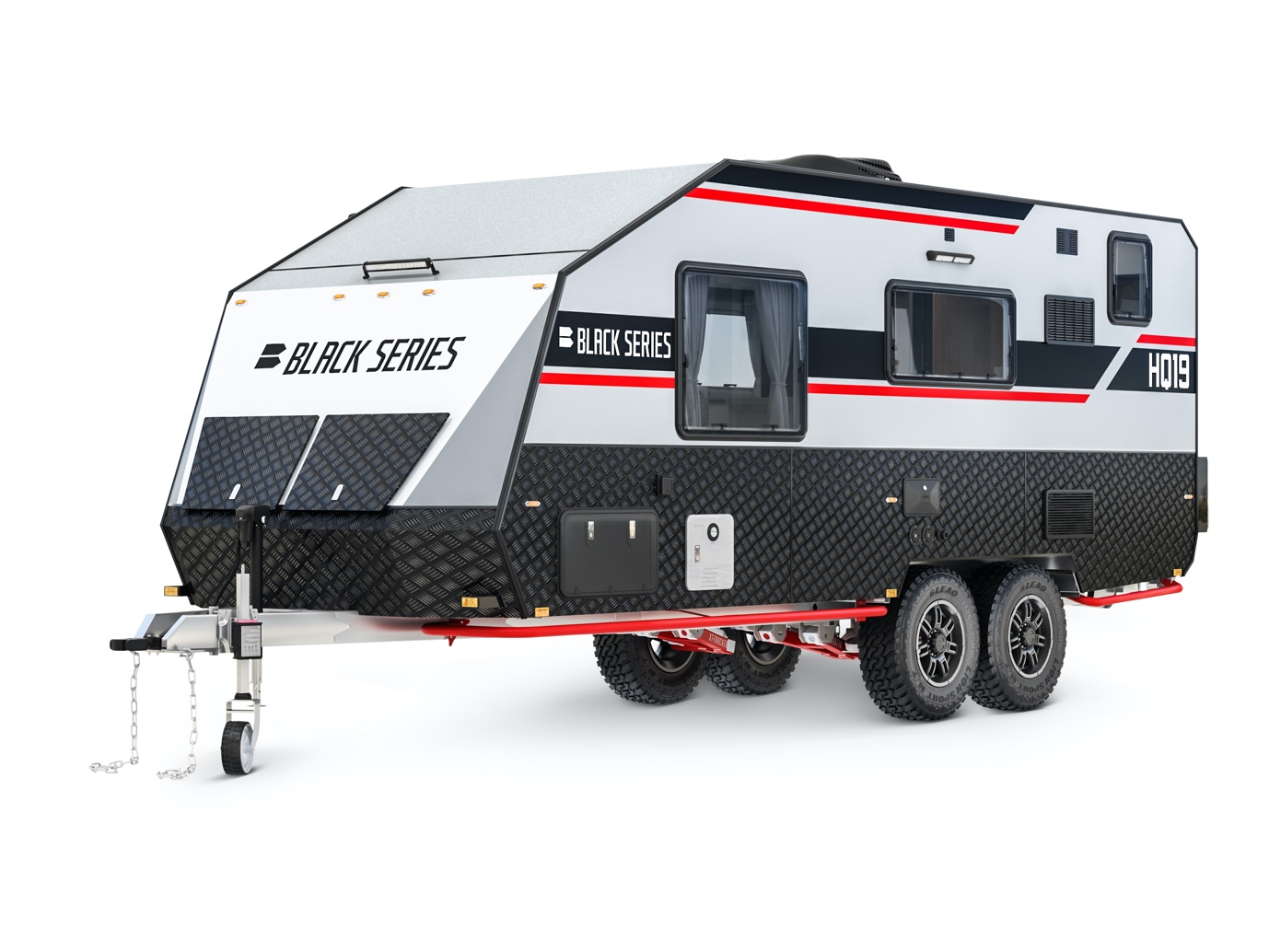 Multiple plug points make it easy to keep laptops and smartphones in working order, and a built-in entertainment system will ensure continued fun and enjoyment.
The HQ19 off road camper trailer also features four separate water tanks for drinking water, fresh water, grey water, and black water. In addition, the drinking water passes through a filtration system, while a heating system makes it simple to take a daily hot shower.
Experiencing Nature as A Winter Wonderland
Because a Black Series off road camper trailer is fitted with independent control arm suspension, dual shock absorbers, and coil springs, it can travel just about anywhere. These unique features make it easy to traverse all forms of terrain safely, so families can easily head out into nature, where they can experience the world as a true winter wonderland.
With a sturdy body made from aluminum panels and a diamond-guard finish, external damage to the RV is not a concern. Instead, travelers can venture out into a snowy field or amongst the trees to overlook a frozen lake and see nature from an entirely new perspective.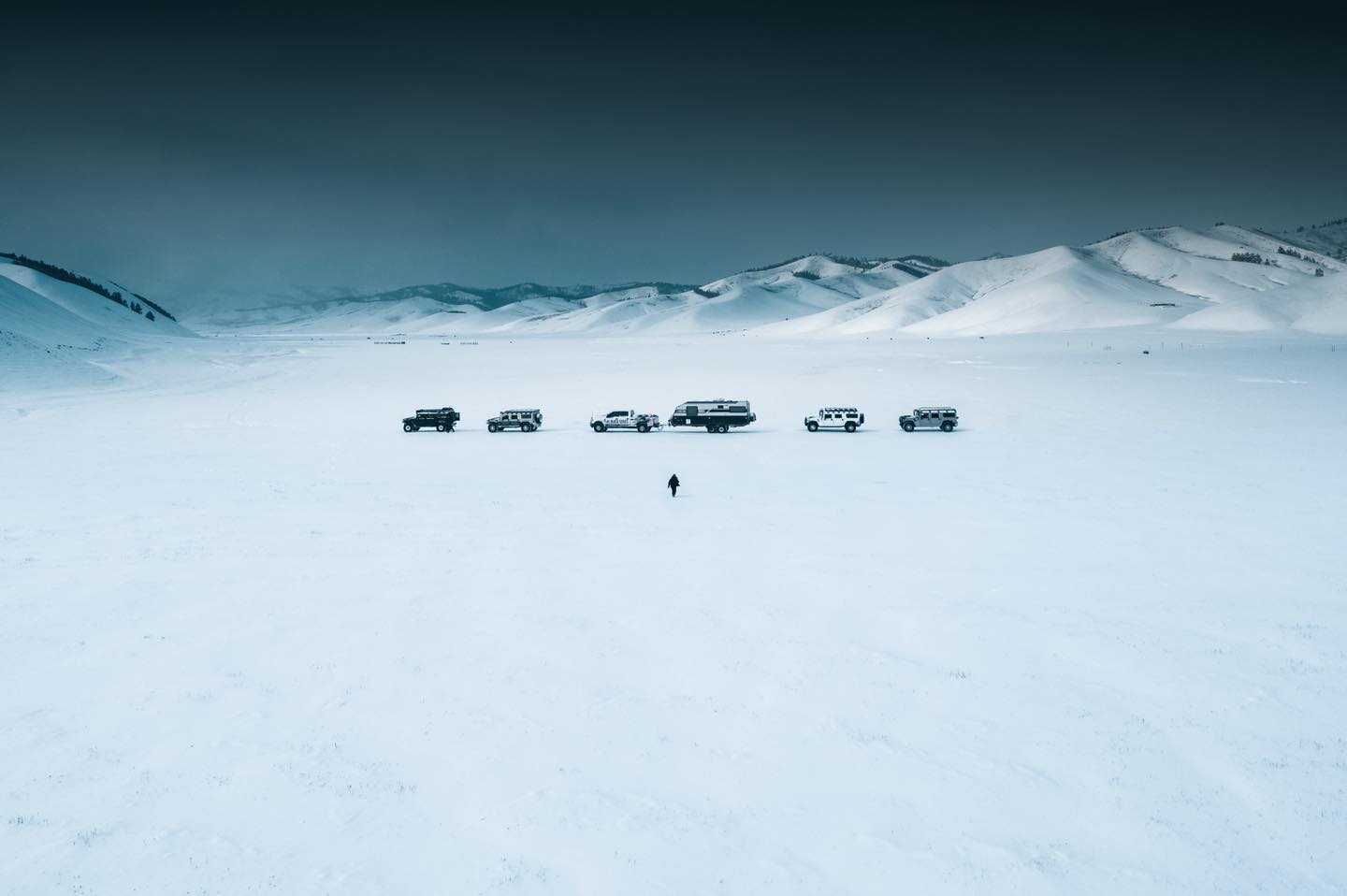 Being able to take children into the wilderness during a season like winter provides an educational experience that is unique and exciting, making what would have been a holiday at home the perfect opportunity to learn and see something new.
A couple heading out on a romantic vacation will find there is nothing better than sitting around a campfire making s'mores as the snowflakes drift about.
Final Thoughts
While it may not offer the festive holiday travelers had planned, the HQ19 does provide a unique alternative that will provide families with an experience they had never dreamed of.
The safety features combined with the ability to travel across all terrains and live off-grid for extended periods make traveling in the HQ19 off grid trailers an adventure. The luxurious interiors and homely appliances and finishes make it feel like a luxury hotel stay, but this time with a far more impressive view.