When it comes to going on a long journey across the country, exploring the flora and fauna of beautiful national parks and vast open spaces, nothing comes close to RV boondocking. It's simply a marvelous and awe-inspiring way to travel with your family, discover new things, teach your children how to appreciate nature, and just simply bond as a family. It's also perfect for couples who want to escape form the trivialities of professional life and catch a few moments of bliss in the great outdoors. An overland trailer with the right specifications, size, amenities, and reliability is just like a mini-home on wheels, you'll never long for your actual home, that's for sure!
However, while exploring the country for a couple of weeks or a month in your own RV or a rental, there will always be some challenges you need to be prepared for. Let's take a dive into how you can make your long RV journey fun and blissful.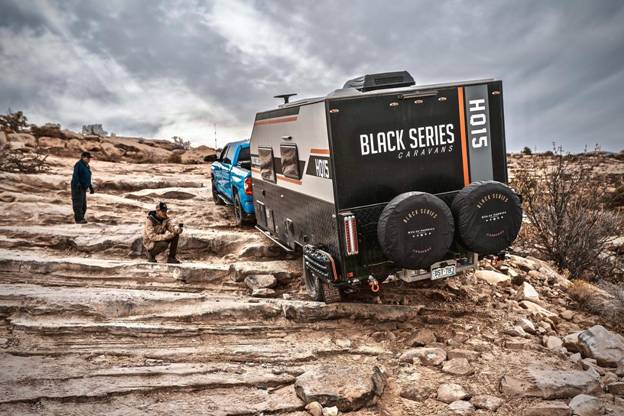 Some Tips to Keep in Mind When Going on a Long Journey
Don't Stop Communicating with Your Partner
If you want to have a fun time even through the challenging bits during your journey, never stop communicating with your partner. While Black Series travel trailers are designed to be bigger and better than mainstream RVs, they're still not a replacement for your actual house.
So, with a relatively smaller space, if you argue with your family, remember that you'll be spending most of your time with them in the RV. So, don't just hole up all of a sudden, talk to them, break the ice, crack some jokes. Better yet, park the RV somewhere nice and serene, take a walk with your partner, have some coffee, sort things out.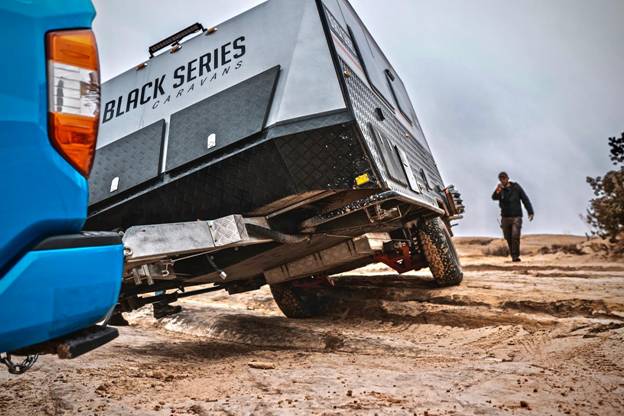 There's a Place to Store Everything
When it comes to the HQ travel trailers by Black Series, you'd be absolutely mesmerized with the amount of storage space and cabinets each model has. Just like you can you know where to put things back home, your RV is entirely the same, just a bit more compact though. As sturdy and well-designed the Black Series cabinets and storage units are, remember that going on a long road trip means driving on bumpy and rugged roads. This means there's always stuff that's going to fall off if misplaced. So, before you drive-off, make sure you put everything where it's meant to be.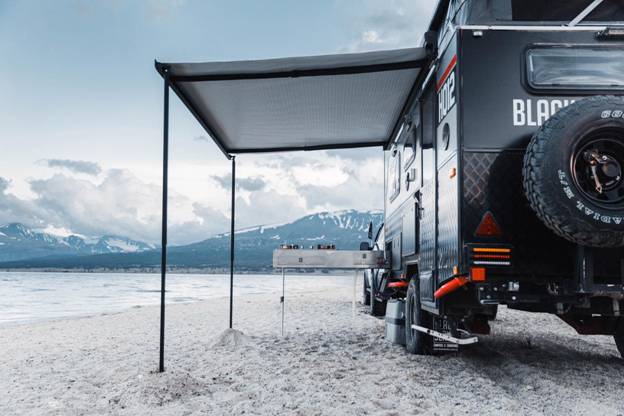 Remember to Pack the Right Gear for your Trip
One of the best things about Black Series pop-up campers is the fact that they come fully equipped with entertainment systems, a full kitchen with a microwave, a TV, bathroom, hot water system, etc. You don't really need to pack something that you know you'll always have access to in the RV. So, instead make a list of the most important things for the journey like medications, first aid kits, warm clothes, cutlery, etc.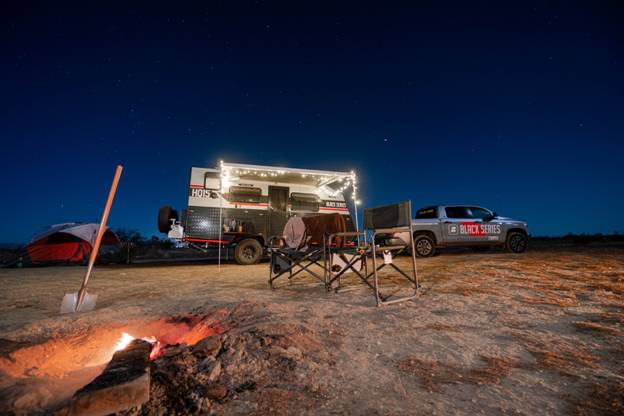 Understand Everything About Your RV
Whether you're renting an overland trailer or are deciding to buy your own, the fact is, you're going to have to understand everything about it. For example, all Black Series travel trailers come with an explicit instructions manual highlighting important details as to how to operate the power system of the RV, how to clean the RV, the storage weight specifications, etc.
It's also a good idea to make a PDF or Word file of the instructions booklet so that you can get to any topic easily. For example, you should know how to open and access the fuse box in case there's a problem with the lighting. The point is, read the manual and know your adventure vehicle a bit better.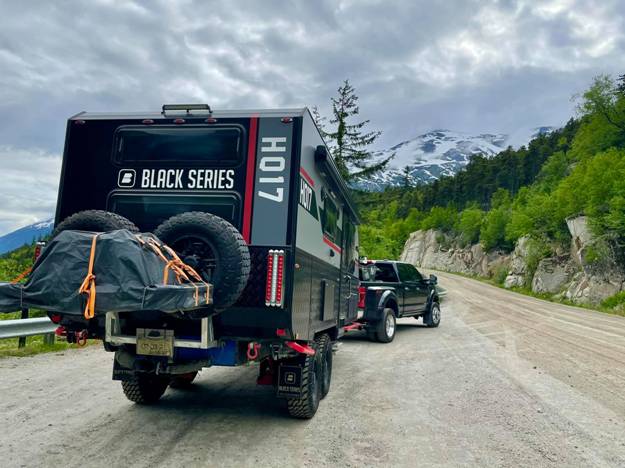 Make Top-Priority Checklists for Everything
It doesn't matter whether you're going out for a couple of weeks or a month, if you aren't organized enough, you won't know where you've kept the most important things for the trip. Although Black Series off-grid trailers come with beautiful, rounded cabinets and storage shelves, you need to be able to remember where you've put all your things. So, it's best to categorize and make different lists of things you would need before you take off for another location.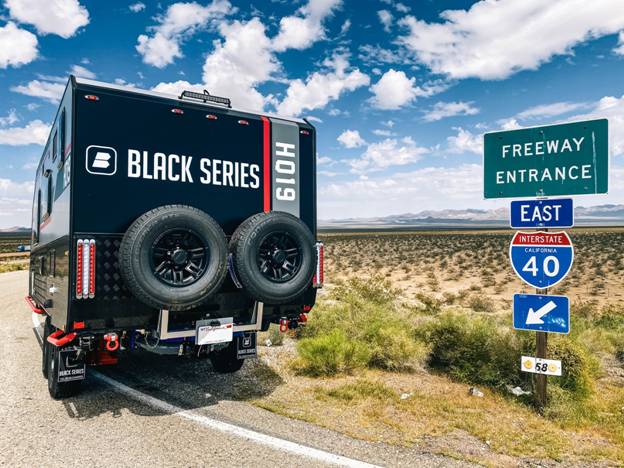 Always be Prepared for Anything
While Black Series travel trailers are built for all-weather boondocking and are installed with the latest solar panels and battery systems, you should still check the weather before leaving for a different location. No one can predict the weather, it may look nice and sunny, but it could start to rain like cats and dogs. So, always keep a spare tire just in case, the same goes with windshield wipers.
Also, make a separate, emergency budget for accidental repairs and whatnot. Here's a short list to keep in mind:
· Always have an emergency backup plan incase conditions get worse
· In case of fire – you should know where the essential things are stored so that you can quickly grab them and evacuate
· What happens if you're caught in a flash flood? Make an emergency plan to safely get away
· Do you know what to do if there's a medical emergency and you can't contact 911?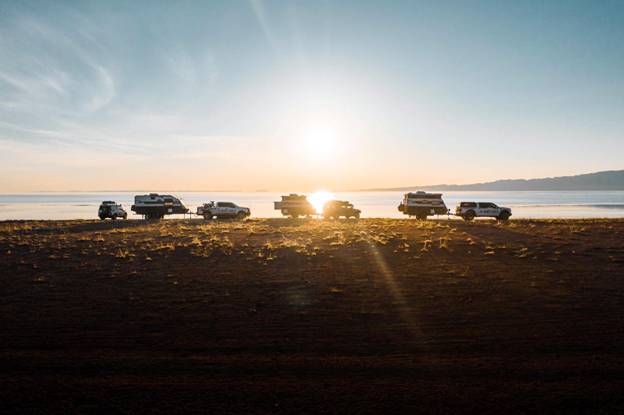 Have a Detailed Itinerary Planned
When it comes to long haul RV boondocking, flexibility is key. You should be able to stay in an area for a couple of nights, if you wanted, or leave for another location at the break of dawn. The only way you can be in total control of your schedule is to know where you want to go in advance and chart out all the routes. You see, every place or town that you drive to will lead you to a new experience.
You may love the town and want to hang around for a day or two – but there may also be places that just won't click, and you will feel the need to just drive on. So, you need to be flexible enough to take off as early as you want or stay and enjoy the hospitality for as long as you want.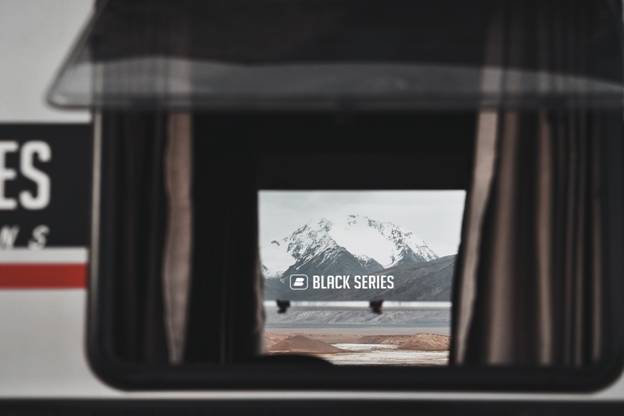 Final Thoughts
While all these tips and tricks for overland trailer boondocking will be helpful to you, there's one other, and perhaps the most important tip of all – and that's to have fun throughout your journey. Black Series travel trailers are designed to allow couples and families to make the most of their adventures and outdoor trips thanks to impeccably designed and feature-packed RVs.