To escape the trivialities of a busy, city life, there's nothing better than to take a long trip to explore the country's vast national parks and exotic camping spots. However, what's even better is taking the trip in an overland trailer. That's right, RV boondocking comes with some unparalleled advantages that you will never find in conventional camping. Moreover, since millions of people are now vaccinated, it seems like everybody is going out for an outdoor adventure! RV boondocking has become massively popular since the first wave of the Covid-19 pandemic.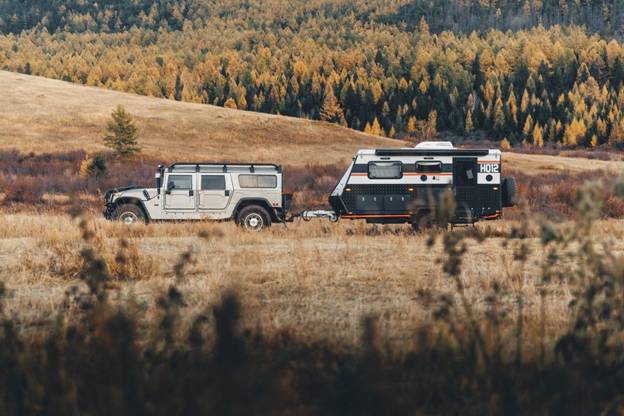 Is There a Difference Between RV Boondocking and Camping?
It's easy to think that there aren't any differences between the two. And conceptually there aren't a lot – however, there's just one major difference. And that's the fact that RV boondocking provides people with complete independence, self-sustainability, and freedom to roam any part of the country. You see, with conventional pop-up campers, you need to find a camping ground to settle for the night. You need to wash up, use the bathroom, etc. With a Black Series overland trailer you won't need to depend on anything at all. We'll go into the details later on in the article. Stay tuned!
Top Amazing Advantages of RV Boondocking
1.
An RV is Your Home Away from Home

From a design point of view, travel trailers by Black Series are equipped with everything that you would ever need on a long camping journey. They're designed for functionality and comfort. With a large interior space, RVs come with built-in kitchen systems, microwave ovens, air conditioning, TVs, queen-sized beds, bunk beds, and a bathroom. That's why a top class RV is often referred to as a penthouse on wheels. And that's exactly what Black Series have achieved.

It is a fully functional home on wheels – you have access to both hot and cold water, which means you won't have to stop at public camping grounds just to use the bathroom. You'll be the masters of your journey. Go anywhere you want; stop anywhere you want. Black Series RVs are designed for superior comfort and functionality.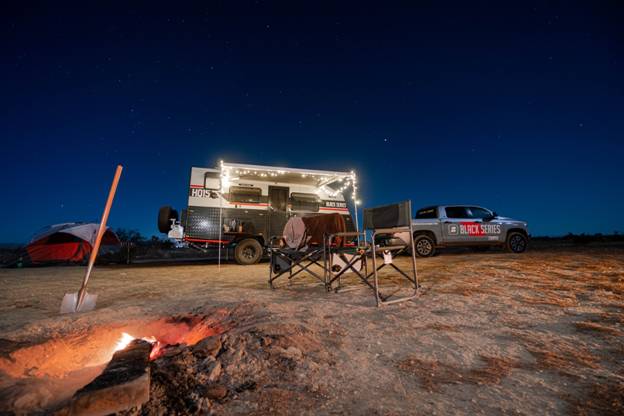 2.
Go With the Flow – RVs Guarantee Flexibility

One of the best benefits of independent RV travelling is that you can stop and spend the night at any location you want. It's all about flexibility. However, what matter most is choosing the right RV in the first place. For example, an off road camper trailer by Black Series is designed with the best solar powered battery systems to give you non-stop power and continuous rechargeability.

With a reliable and next-gen solar panel and battery system you can stop at your favorite spot, miles away from anyone else. Moreover, you can use amenities such as the microwave, hot water system, the TV, etc. on your RV's shore power alone. Now, you'll never have to follow a single itinerary or stop to book a night at the local motel or a hotel. Functional and feature-packed RV like the ones manufactured by Black Series offer reliability and cost-effectiveness.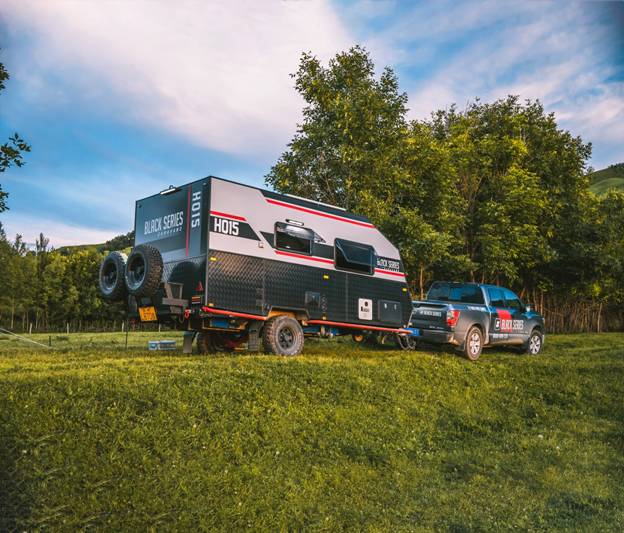 3.
Pack Anything You Want

Unless you're travelling overseas, it makes a lot of sense to travel in an RV. Why? Well, for starters you can pack anything you want. That's right. Depending on the size and type of travel trailers, you can even tow an ATV behind your RV. Other than that, each Black Series RV comes with exact weight specifications, which is important to follow. But rest assured, you'll have a lot of space as well as weight leverage to pack extra stuff such as a bicycle, laptops, and different sports equipment.

You can even pack your golf clubs if you're traveling across a location with as vast, open field. However, it's important to mention that you should always pack all this extra stuff after you've packed every essential item you need on the trip. So make sure you're well-stocked with food and water, first aid kits, clothes, towels, etc.

Moreover, if you decide to rent an overland trailer, you'd be surprised to know that that the adventure vehicle will come packed with cutlery, bed sheets, dishes, etc. And if you decided to buy an RV, you'll make sure it's stocked with the necessary items. So, you'll always be ready to hit the road at your own convenience.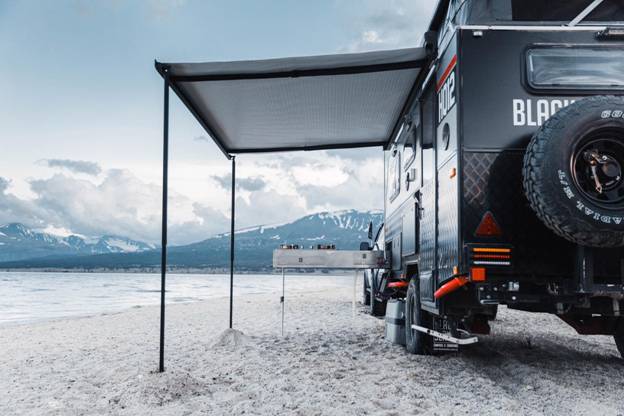 4.
Family Bonding and Making Beautiful Memories

Now that the world has opened up at the face of the Covid-19 outbreak, and with many people getting vaccinated, it seems like everybody is busier than ever. And because of hectic work schedules and deadlines, it's slowly becoming difficult to take out the time needed to bond with your family. This is why it's so important to schedule your holidays and go out with your family on a long RV outdoor trip.

Going for an outdoor adventure with your family is an excellent way to distract your kids from their modern engagements – such smartphones, tablets, video game consoles, etc. It's a wonderful opportunity to teach them how to respect Mother Nature, show them nature's bounties, and teach them how to be confident, and stay motivated.

Modern RVs, like the ones designed by Black Series, also come with bunk beds for children and guests. And while it's one big space shared by everyone, these RVs are still far more comfortable and relaxing than most mainstream travel trailers.
5.
Bring the Family Cat/Dog With You

RV boondocking is also awesome because you can bring your little kitty or pooch along for the ride! If your pet loves riding in the car, they'll love a massive, luxurious RV too! A dog's an important member of the family and it can be tough leaving your best friend behind when going on a long drive and it doesn't make any sense hiring someone to look after them if you could take them along. And with an RV, you can.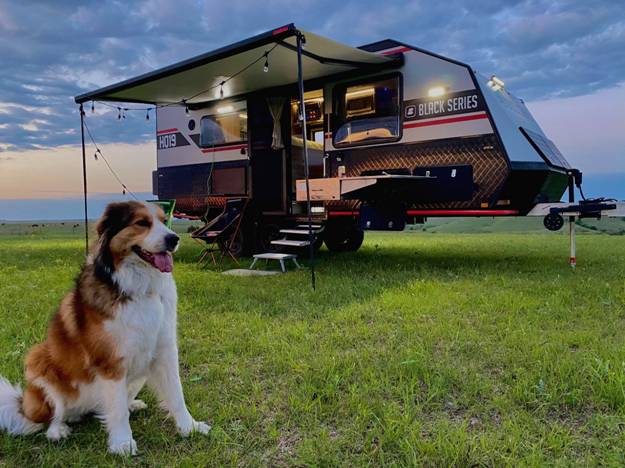 Final Thoughts
Topnotch RVs with quality amenities and a homely design and functionality are an extraordinary way to travel independently. They allow you to become one with nature – completely self-reliant. Go anywhere you want, do whatever you want to do, Black Series RVs guarantee flexibility, total luxury, and unmatched reliability.