There really is no better time to go out on an RV adventure like it is now! Boondocking in travel trailers has now become a popular pastime for people, even for those who haven't ever planned an RV trip before in their lives.

Travelling in an RV is exciting and very enjoyable because you aren't bound by a strict schedule. You can drive at your own pace, stop wherever you want (if it's legal), and just relax. It's all about escaping the busy and hectic city life. Plus, you can also make changes to your travel plan at will. You can plan to go to some of the most exquisite locations you've always dreamed about or watched on TV. There are truly amazing national parks and open spaces that are completely untouched by man.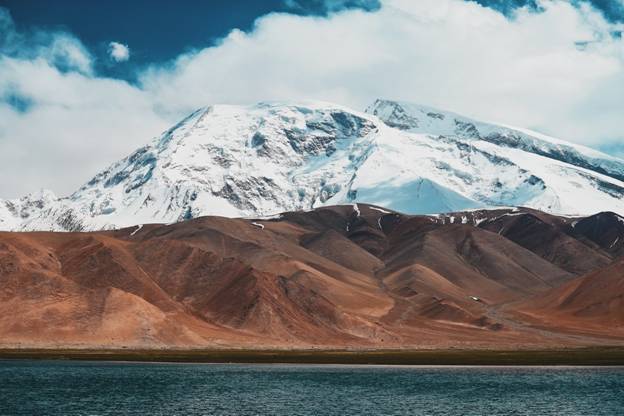 However, if you've never planned or gone on an RV boondocking adventure, then you'll be confused about a lot of things initially, that is if you don't know what you're doing. And the first thing that's going to have you scratching your head is what to take with you on the ride. It isn't as straight forward as packing a suitcase and flying to another destination. You'll be towing a Black Series ultra-luxurious overland trailer behind you. So what to do. Don't worry, we have you covered.
Necessary Things You Must Pack
No matter how long or short your trip is, it's important to understand that you'll be spending quite a lot of time in an HQ pop-up camper by Black Series. And that essentially means, you'll be staying in a penthouse on wheels. So you need to be prepared for everything. In light of this, here's a detailed list of all the necessary items you should start with.
It's quite clear that you're going to need a change of clothes, extra pair of shoes, toiletries, etc. However, you'll need to stock up on toilet paper, extra towels, cutlery, bedsheets, pillows, etc. If you're planning to rent a Black Series RV, you won't need to worry about most of these items. However, if you're planning to buy one, then you'll need to make sure you have everything.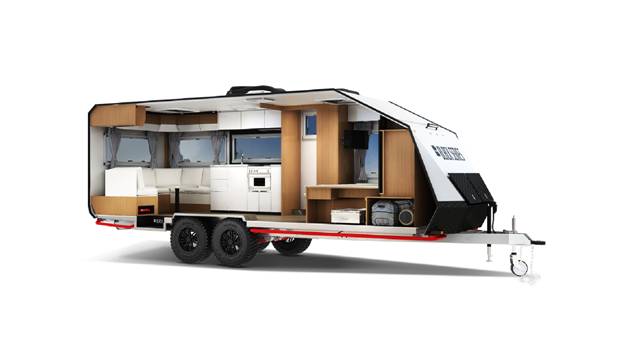 Moreover, Black Series travel trailers are designed with all the amenities that you would need on your trip, for example, they're built-in with clean and sanitation water tanks and systems. However, you would need to pack additional sewer hoses, electrical cables, hookups, etc. Moreover, during your travels, you'll need to connect to a public water source – and it's important that you get a pair of certified portable hoses to refill your tanks. These hoses are specially designed to eliminate bad odors.
In addition, you should also keep a separate emergency kit handy. You have to stay prepared for anything, a flat tire, flash flood, thunderstorms, etc. which is why you should pack all the necessary tools and whatnot. Also, get a first aid kit as well.
Now that you know what the essentials are and how simple it is to start preparing for your exciting outdoor trip, let's talk about some other important essentials.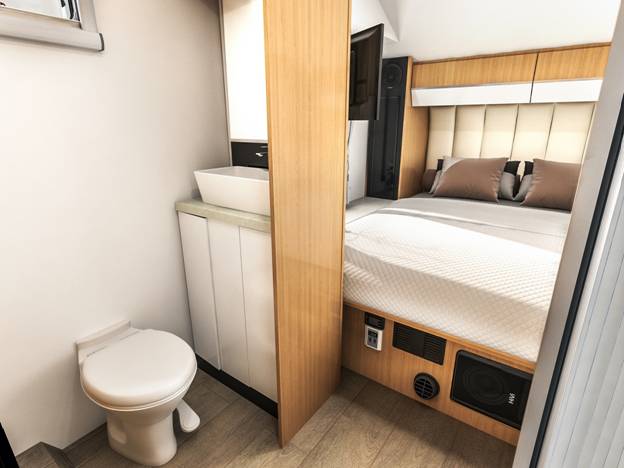 Important Camping Items You Should Never Leave Without
Sure, making a list of things you absolutely need is going to take some time, but there are also other essential items that you should never forget. This includes cooking accessories, supplies, pillows, etc. In light of this, here's a detailed and categorized list of camping items you need.
Basic Items to Take Along
· Sewer and water hoses
· Electrical hookup cables and cords
· Black Series travel trailers come with a built-in TV, so pack an AUX cable
· Be sure to get a good and reliable hotspot connection to use the internet
· First aid and other emergency items
Items Necessary for RV Living
· Pillow cover, blankets, bed sheets
· Towels for different purposes
· Entertainment accessories
· Cleaning detergents, dishwasher liquids, duster, mop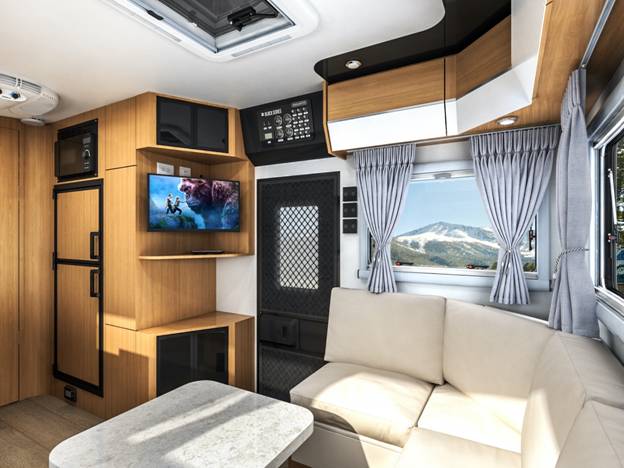 Things You Will need for Your Black Series Kitchen
· Cutlery
· Plastic cups
· Bottle/can opener
· Dishes
· Cooking pans, cooking utensils, etc
· Cutting knives (for meat, fish, etc)
· Coffee mugs, coffee thermos, coffee beans
· Chopping/cutting board
· Paper towels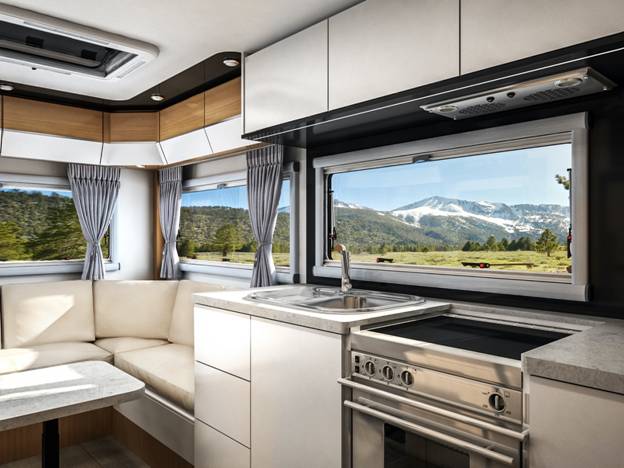 Items for the Bathroom
Of course, Black Series travel trailers come with their very own, beautifully designed and functional bathrooms. Here's what you should pack for the bathroom:
· Face wash, shampoo and conditioner, toiletries
· Toilet paper (RV toilet paper is different)
· Surface cleaner
Important Outdoor Items
· Folding chairs/ basic camping furniture
· Ground covering to sit under RV awning
· Additional LED lights
· Mosquito repellants, bug spray
· Candles
· Board games, etc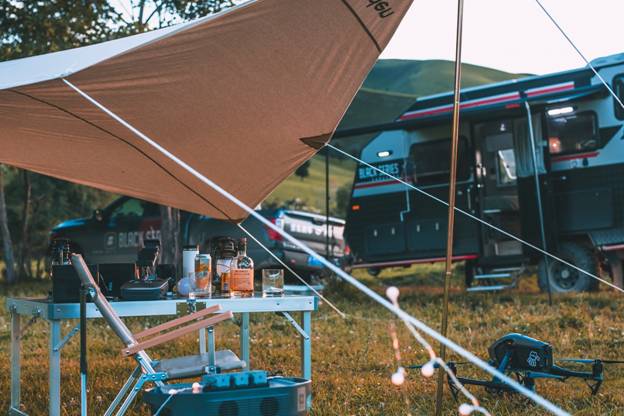 Must-Haves for Stress-Free RV Camping
The lists mentioned above are undoubtedly extensive, but all of these items are important. This is why you should take a lot of time to plan a boondocking trip. It should never be a spur of the moment thing. However, while these are things you should never leave without, there are also other absolutely vital things that can make your journey smooth and hassle-free.
For example, get loads of RVminders, which are basically strips of bendable reminders. They can be easily wrapped on the steering wheel of your pickup. There are a variety of RVminders you can get like reminders for TV antenna, slide locks, hookups, ladder, doors and vents, compartment locks, etc. You can avoid a lot of typical mistakes even veteran RVers can make.
Moreover, it's also a good idea to get some museum putty for the RV. Alternatively, you can get non-skid grips as well. These are important to have so that nothing gets misplaced or knocks over when you're driving through bumpy terrain.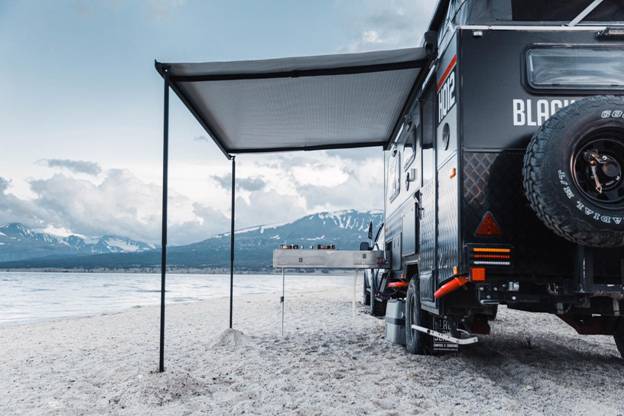 Don't Overpack!
While there are plenty of things you can take along with you – all of which may or may not be useful, it's equally important not to overpack. While Black Series travel trailers come with a huge interior space and storage capacities, there's still a weight limit for packing stuff that you should adhere to. You won't like an overstuffed interior, would you?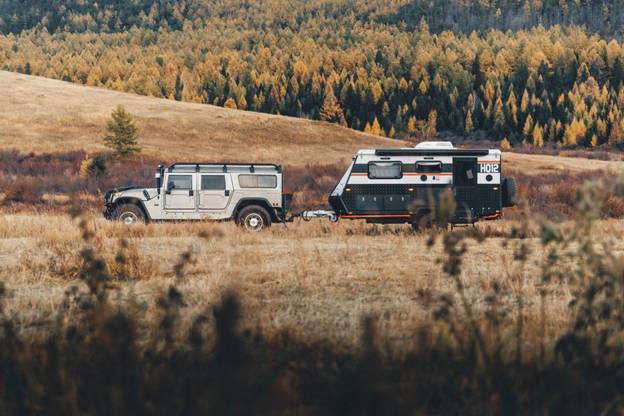 Final Thoughts
All in all, although we've covered a vast majority of essential items you should have before embarking on your adventure, ultimately, the only person that will know what to pack and what not to pack is, well, you. But we do hope this extensive checklist serves as a reminder for you not to forget anything that's important.