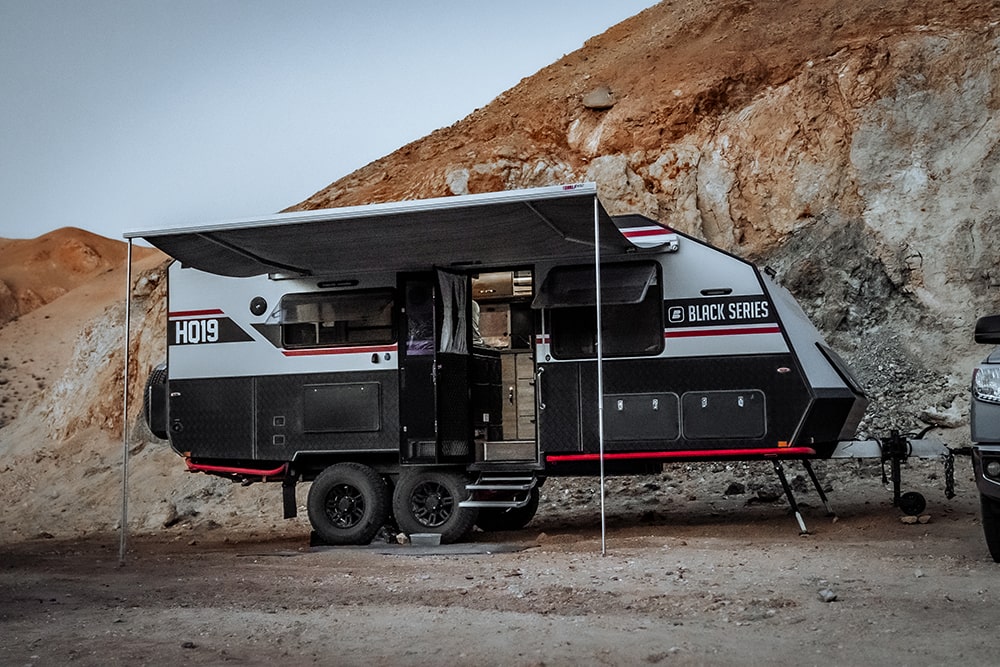 The magnificence and beauty of Horseshoe Bay and the deep mystery of the Great Smoky Mountains, never fail to entice those who seek to be immersed in nature. This is the best time of the year. If you are troubled planning your trip, all you need is the BlackSeries HQ19 all-terrain RV trailer to accompany you to appreciate the beauty of nature and breathe the freshest air.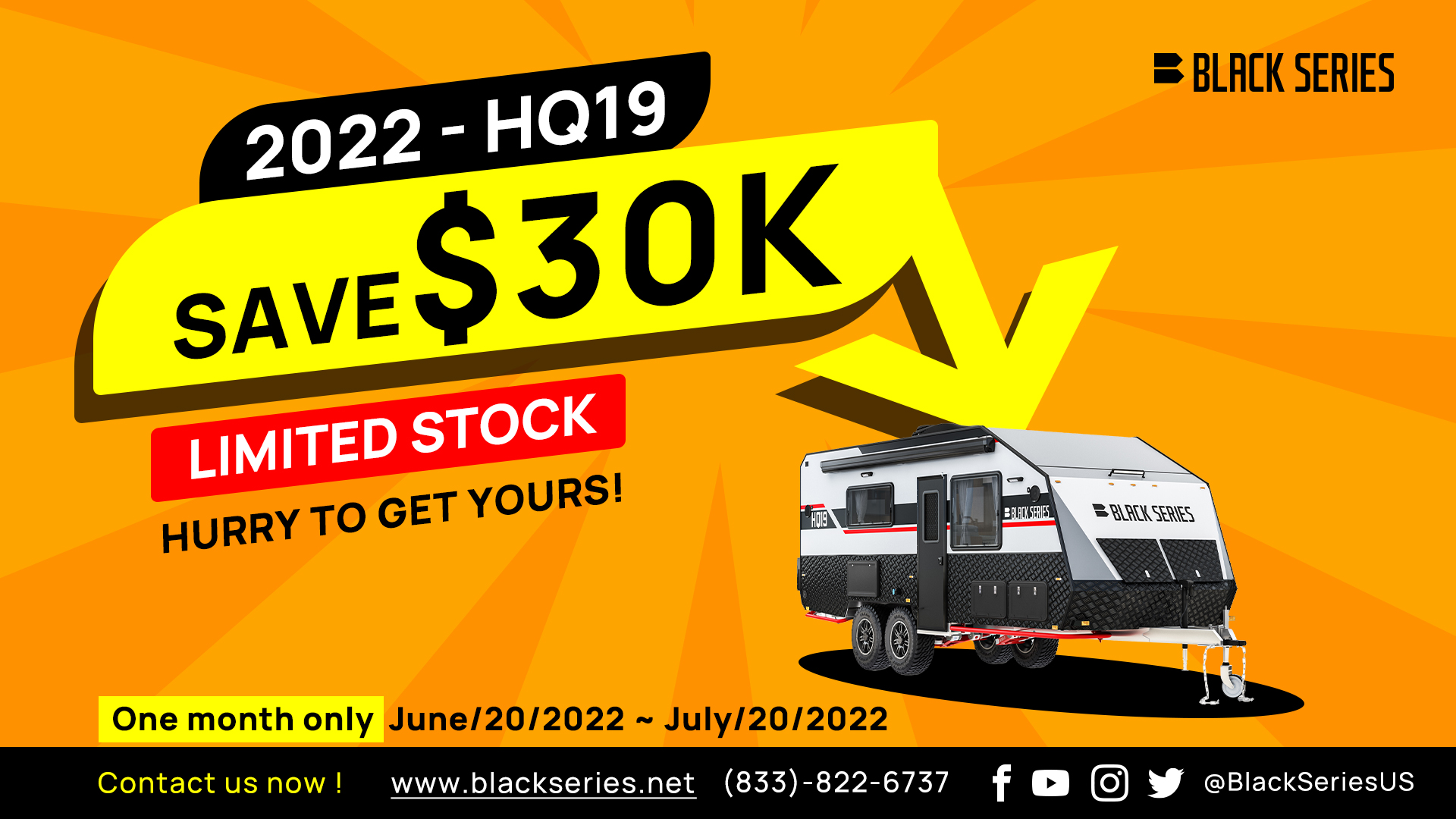 BlackSeries HQ19 all-terrain RV Trailer is on the 2022 travel season clearance offer, allowing you to save even more money on having one incredible cool trailer! Now you can get a $30,000 discount on the BlackSeries HQ19 purchase by limited stock. Now is the perfect time to get your Black SeriseHQ19, which will allow you to spend more time in nature without being limited by the campground.
BlackSeries HQ19 all-terrain RV trailer is one of the most well-known RV brand worldwide. The high-performance chassis and independent suspension system provide a significant edge in wading and off-road performance. The all-aluminum body and high carbon steel chassis reduce the weight of the trailer, ensure better durability and strength. The trailer quality and spacious body can effectively prevent rollover and resist strong winds, and the use of sandwich structure board composed of high-strength aluminum-plastic and polyurethane insulation materials, which has both thermal insulation and firmness, and the use of different materials at the upper and lower parts enhances beauty and reliability of the trailer. The linear design brings a stylish look to the trailer.
Compared with the exterior, the interior is very spacious and luxurious. With a full leather interior, refrigerator, washing machine, oven, microwave, TV set, air conditioner, Kenwood CD/FM/Bluetooth/USB...etc, absolutely your perfect home with wheels!!! Its double kitchen design, in particular, is popular among foodies. The hidden light fixtures, ambient reading light bring the comfort of home to nature. The Large-capacity water tank, instant water heater and solar power panel let you spend more outdoor timing, free yourself from the campground and devote yourself to nature.
Take your beloved family, and puppies with your own BlackSeries HQ19 in Yellowstone Park, in Lassen Volcano Park, in Cactus Park, appreciate the gorgeous landscape in all seasons. Hiking in the woods, the stunning view that surrounds you when you wake up. Two cups of coffee, two lounge chairs, peacefully enjoying the sunshine passing through the gaps of the leaves, and listening to the sound of birds in nature. There are many choices in life and BlackSeries HQ19 will definitely be your best choice.
Company Name: Black Series Camper
Email: info@blackseries.net
Phone: 8338-camper
Address: 19501 E. Walnut Dr. South City of Industry, CA, USA
City: City of Industry
State: CA 91748
Country: United States
Website: www.blackseries.net/
Facebook: BlackSeriesUS
YouTube: BlackSeriesUS
Twitter: BlackSeriesUS