With vaccinations on the rise in the US, it does seem like the country is opening up. Although the outbreak hasn't yet shown any signs of disappearing yet, people are excited to resume their normal lives, breaking out of lockdowns and stringent SOP regulations. Best of all, many eagerly plan on taking a much deserved break and venturing on weeklong boondocking, exploring the vast national parks and rocky terrains of the country.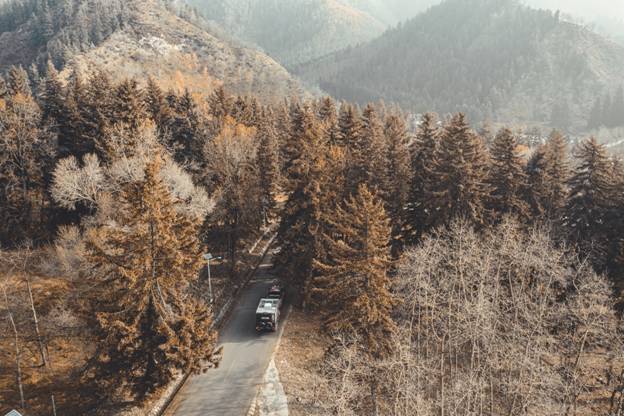 Safety Precautions to Keep in Mind
RVing in quality and functional travel trailers is an excellent way for you and your family to experience nature's limitless bounties and wonderful flora and fauna.
It's a serene, mentally, and physically refreshing activity that's going to help you connect with nature and expose your children to physical exercise as well as help them grow and develop into equally adventurous and responsible adults.
However, with all that said, you must still ensure you follow all the right Covid-19 guidelines and stay up to date with government regulations. If you're planning on going on an exciting and adrenaline-filled outdoor adventure, there are still some safety precautions you need to consider:
· If you're planning on visiting camping grounds, make sure the locations you choose are open and taking in visitors.
· Plan your routes well. Remember, you still need to practice social distancing, especially if you're on the trip with your family. So, the more often you stop for directions, the more chances of mingling with other people.
· Make sure you stock enough food and other essential supplies for your journey. Pack a little extra just in case. This is especially important if you're planning to spend more time in your overland trailer.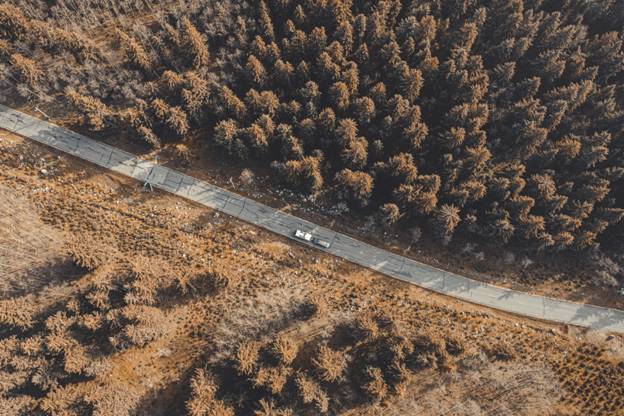 Why You Should Rent or Buy the New Black Series HQ19 RV For Your Next Adventure
The new Black Series HQ19 travel trailers are a combination of comfort, ergonomics, style, and overwhelming functionality. With a slew of new features and best-in class design, the HQ19 RV is built for long-term durability and easy maintenance. But more importantly, the RV is built to be more affordable especially considering the amount of new features it comes with. Considering this, here ae some interior features you can look forward to: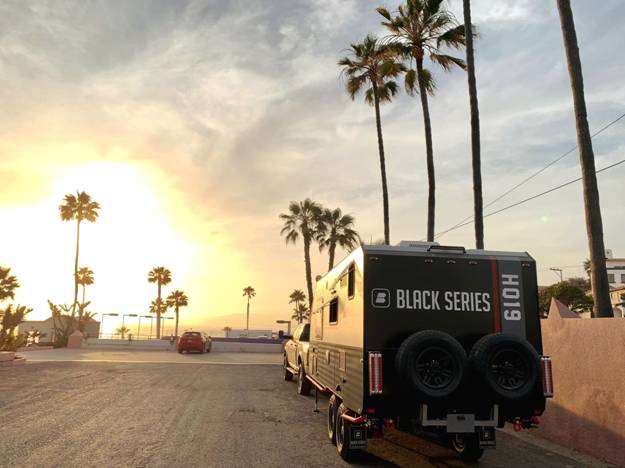 Beautiful and Modern Interior with Built-in Appliances
The HQ19 off-road trailer has been Black Series' most promising and ambitious edition as of yet. The subtle elegance combined with well-thought out features and benefits easily surpass many mainstream travel trailers available today. The HQ19 is designed with a completely new interior – focusing on the day to day travel needs of a family. As soon as you step inside, you'll immediately feel as if you're in a mini penthouse. Yes, it has everything you will ever need for a long road trip. The RV completely eliminatesany type of external dependability. For example, you will never have to stop at a camping ground to restock or use any facilities. The RV is comfortable and comes with new LED fixtures for excellent atmospheric lighting in line with modern elements. Here are some interesting interior features to be excited about:
· New Cabinetry
The HQ19 overland trailer comes with newly fitted, wood laminated cabinets with a PET color theme. The design and colors match the overall interior of the RV. Moreover, the wood cabinets are extremely durable and require minimal maintenance. Plus, the quality materials they're build with make them scratch-resistant while boasting a modern and chic look. The cabinets are rounded to make them more safe, which means zero injuries if you accidentally bump into them. Moreover, the cabinets have a push to open/close button system, which makes access easy.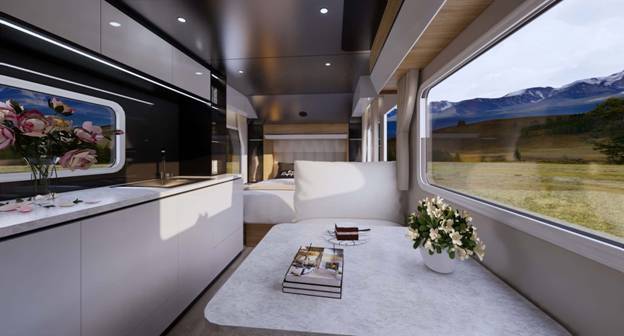 · New ROB Lighting Effects
The LED lighting systems add warmer tones and provides excellent atmospheric lighting. The sofa is also built-in with a lighting strip so that you don't have to turn on the main lights. Moreover, it adds to the overall aesthetics of the RV.
· New Multi-Fold Curtains
The off-grid trailers come with newly installed grey velvet multi-fold curtains for added privacy, adding a practical yet aesthetically superior look.
· New Bathroom Fixtures and Fittings
The HQ19 comes with an upgraded bathroom design. The new bathroom features a double cup holder, new faucet and shower head, and a towel rack. All these fittings come with grey hairline finish technology for added durability.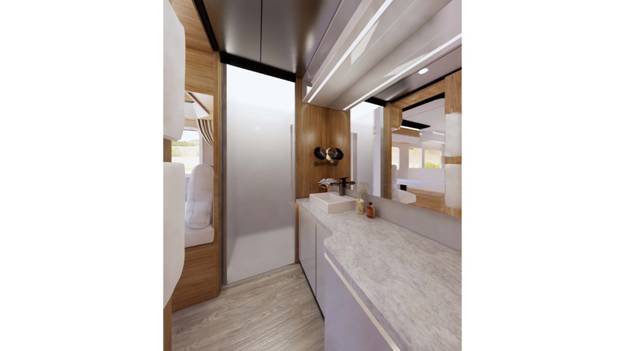 · Durable Windows
The HQ19 comes installed with Eurovision windows with Fly screens and privacy shades.
· Built-in TV
The Black Series travel trailers come equipped with E24 Series Sceptre TV sets.
· Air Conditioning
The RV is installed with Dometic Penguin II air conditioning system.
· Built-in Washing Machine
The RV comes with fully automatic, 7.7-lbs Gaintex washing machine.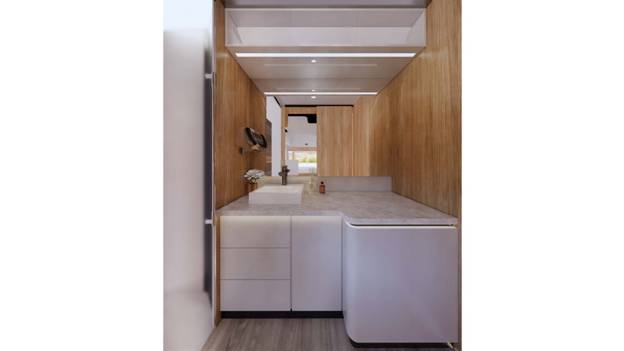 Superior Wall Paneling and Comfortable Ergonomics
The HQ19 travel trailers are redesigned with soft wall paneling. The RVs feature a new bed and sofa for added comfort and relaxation. The new sofa is design boasts an easy and unobstructed design and has a raised backrest so that you can easily lie down and watch TV or use your laptop.
The bed is also redesigned with softer materials and has a comfortable backrest so that you can sleep like a baby. You won't have to toss and turn – which can absolutely be a pain after a long hiking trip. The bedding contains down feathers – a soft and skin-friendly material that is easy to clean.
Cutting-Edge RV Control System
The new off-road camper comes with state-of-the art control system designed to help you manage and keep an eye on your gas, water, and electricity consumption. It's a one-stop touchscreen system that you can easily integrate with your smartphone. The information on the control system can be tracked and monitored in real-time, which means you will never have to worry about any downtime or make frequent stops to resupply. Everything will literally be on your fingertips.
Final Thoughts
With exciting and cutting-edge upgrades to the new HQ19 overland trailer, Black Series has yet again proved why it is one of the leading RV brands in the country. Their RVs are built to provide modern-day practicality with exceptional features.