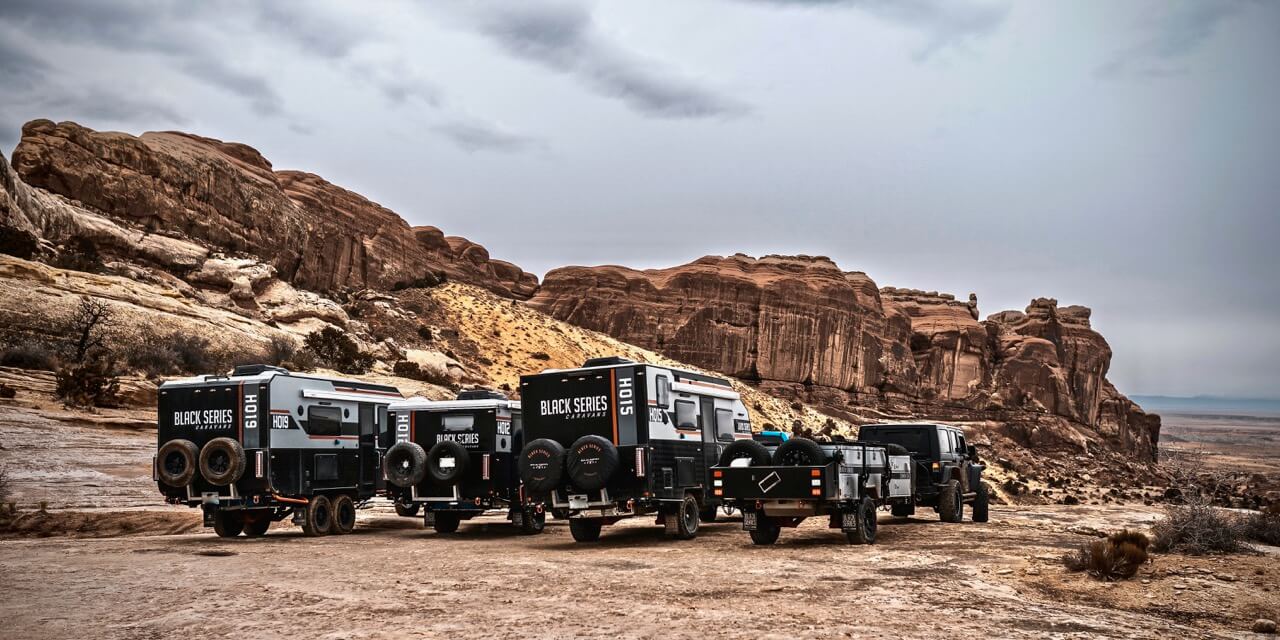 If you're new to the world of RVs and travel trailers you might be feeling a little overwhelmed. The recent coronavirus pandemic has meant a resurgence in the number of families looking to escape and still be able to maintain social distancing. With a travel trailer, motorhome, or RV you get to explore an area without having to rely on hotels, motels, restaurants, and restrooms.
One of the more affordable ways to enjoy this kind of lifestyle is with a travel trailer. They're relatively cheap compared to a much larger RV and quite often, the tow vehicle doesn't need a fifth wheel or be a big SUV or truck to haul it around. You'll also find them in various sizes, designs, and prices.
If you're wondering what to look for when you're choosing a travel trailer, this post is the best advice you'll find.
What Do You Want to Use the Trailer For?
One of the first things you need to think about is what you're going to use it for. If you're planning to use it for weekends away, the best RV is not going to be the same if you're planning weeks away exploring national parks.
The time of year you're planning to enjoy your camping trips is also an important factor. The features that will be more beneficial for winter sojourns are going to be different if you're only going to use your vehicle for summer road trips.
One of the most critical things you've got to do is match the travel trailer with how you plan to use it.
Most Important Factors to Consider when Choosing a Travel Trailer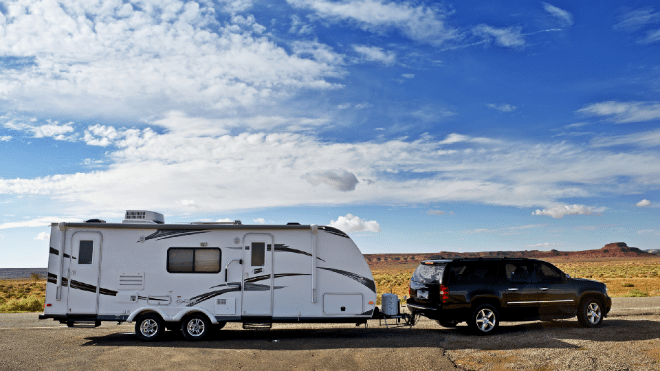 Buying truck campers isn't one of the easiest decisions you'll ever have to make, but if you've got an understanding of what's required, your RV purchase will be smoother.
Type of travel trailer that best suits your needs
It's a good idea if you know what type of RV you're looking for. There are several to choose from, for example:
Travel trailer

Small camper

Class B

Class C

Pop up

Class A gas

Class A diesel

Fifth wheels

Toyhauler
Make sure that your towing vehicle can handle the weight and the dimensions
Whatever type of trailer you purchase, you need a tow vehicle that will be able to handle the work. If your vehicle doesn't have the correct tow capacity and is not capable of safely towing, you'll also need to look at different tow vehicles, such as a pickup truck or an SUV. Having to buy a tow vehicle as well will eat into your budget so bear this in mind.
You're also going to need to get comfortable using the tow vehicle. Maneuvering tow vehicles around can be very difficult and take some getting used to.
Truck campers, small travel trailers, or pop up campers are a good starting place before you move up a level to fifth wheels or travel trailers.
Make sure that your driving license allows you to tow the desired trailer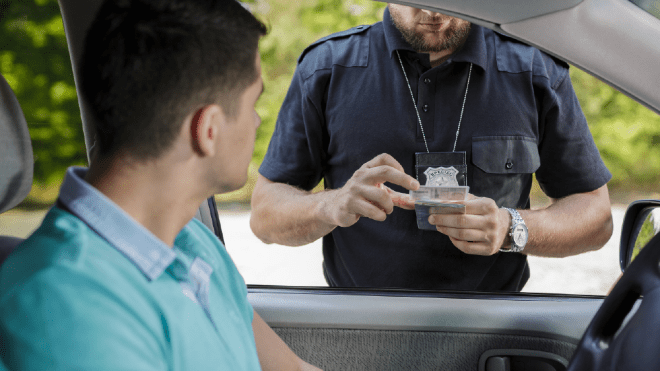 There are several things you need to be aware of if you're planning to tow your trailer. Not only do you have to select a towing vehicle capable of towing the recreational trailer. You also have to learn how a fifth wheel or ball and hitch connector works and how to choose one, how to couple and uncouple the pickup truck and trailer, and how to drive safely.
However, before all of that, you must make sure your driving license allows you to tow the trailer. Most recreational trailers weigh less than 4,600 kg and you can tow such a vehicle with a Class 5 or 7 passenger car driver's license. If the truck or trailer has air brakes, you'll need an air brake endorsement.
The class of driver's license or license endorsement you need to tow a trailer depends on its weight. It has nothing to do with whether there is a fifth wheel. For driving licensing purposes, trailer weight means its actual weight when it is being towed or the payload capacity.
If you want to tow a recreational vehicle that weighs more than 4,600 kg and the trailer or truck doesn't have air brakes, you'll need a Class 1, 2, or 3 driver's license.
Alternatively, you'll need a Class 4 or 5 driver's license with a heavy trailer endorsement or a Class 4 or 5 driver's license with a horse trailer endorsement.
Hitch & Tow Capacity of the trailer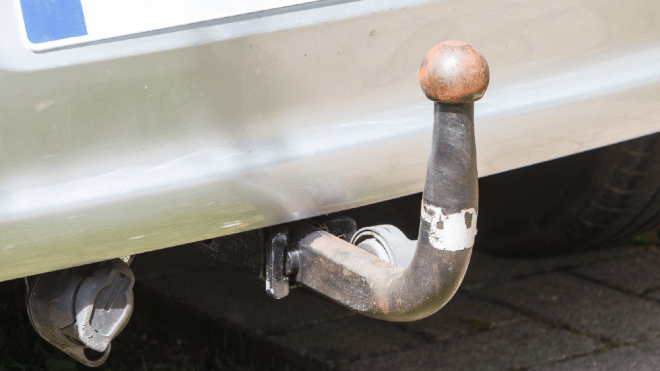 Safe hauling of your trailer depends not just on the tow capacity of the tow vehicle. The right trailer hitch is also essential which means you need to understand trailer hitch classifications. If the trailer hitch isn't the right fit for the job it could be a disaster.
It might not be the right size for the tow vehicle or it might not be strong enough to carry the load. The different hitch classes are as follows:
Class 1 hitch: Used to haul light loads, suitable for use on most passenger cars, and can pull up to 2,000 pounds.

Class 2 hitch: Require a mid-size sedan, small truck, or minivan to haul a trailer and are ideal for trailers with a gross weight of 3500 pounds or less.

Class 3 hitch: A more robust towing vehicle is required, such as a pickup truck, minivan, or full-size sedan. This type of hitch can haul trailers of 3 tons or more.

Class 4 hitch: Not suitable for vehicles smaller than heavy-duty pickups or large SUVs. They are capable of hauling loads of up to 10,000 pounds.

Class 5 hitch: A Class 5 hitch is suitable for hauling trailers that exceed 10,000 pounds.
Make a list of all gadgets and accessories you want to store in the trailer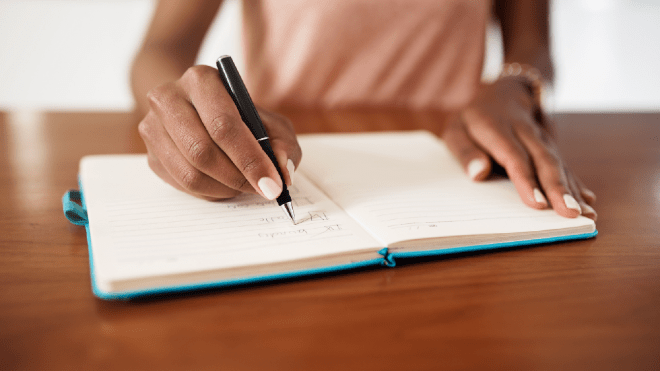 Living space is going to be at a premium in your camping trailer so think about the things you'll be taking with you on your adventure. It helps if you make a list. If you'd like a few ideas, here are some suggestions:
Bed sheets

Sleeping bags

Pots/pans

Dishes

Towels

Camping chairs

Rope

Tarp

Cooking utensils

Digital devices

Clothing

Toilet paper
Storage Space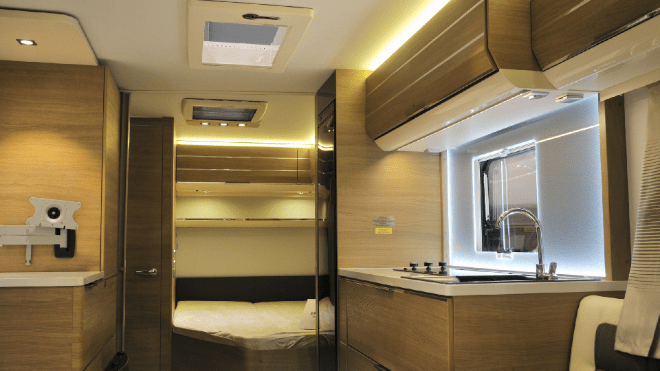 Storage issues are common with travel trailers, but there are lots of things you can do to get more space. Here are a few ideas you might want to consider:
Under bed storage: Add height to your bed by using bed risers or use roll-out boxes to stuff things under the bed.

Maximize vertical storage: Stackable storage bins and hanging organizers or shelves will make the most of the vertical space available.

Use the ceiling: Use hanging baskets or a ceiling storage rack for anything that doesn't belong in the living area.

Maximize the walls, rather than the floor: Look for a trailer with cabinets, shelves, and other storage such as suction hooks or pegboards.

Bathroom storage: Get creative in the bathroom with hanging shoe shelves for towel storage, over-the-door organizers, and wall-mounted holders.

Maximize the cupboard space: Cupboards can be challenging to use but you can make better use of the space with things such as under-sink compartments, dish cradles, stackable cookware, and kitchen utensil organizers.

Outside storage options: You can save space in your RV trailer by storing the things you need the most, such as chairs, grills, toys, bikes, and even extra clothing, outside.
How many people will use the trailer
If you've got an RV it's a great way to travel and spend time with family and friends. Some of your most memorable camping moments could be just around the corner. However, it's crucial that everyone who tags along is comfortable, otherwise, your great outdoor adventures are not going to be quite so much fun.
Consider the following when you're choosing your next trailer:
Take everyone into account: There's no way you can plan for any unexpected guests, but remember to include all permanent members of your group when you're considering how many beds and seats are essential.

Make sure your packing list accommodates additional guests: If you're going to be traveling with a full load of people you'll need additional space for all their belongings too.

Make the best use of any external living space: Accessories such as extendable slides, solid walls, or external awnings can increase the available living space considerably.
Check Floor Plan
A newer RV will have more options than a used one because it is likely to be more modern and up-to-date with all the latest additions. For example, older trailers or RVs tend not to have slides or somewhere for you to install a microwave or TV.
Some things will be easy to upgrade, for example, seat cushions and toilets. However, there are numerous things you can't upgrade quite so easily.
Check Drain System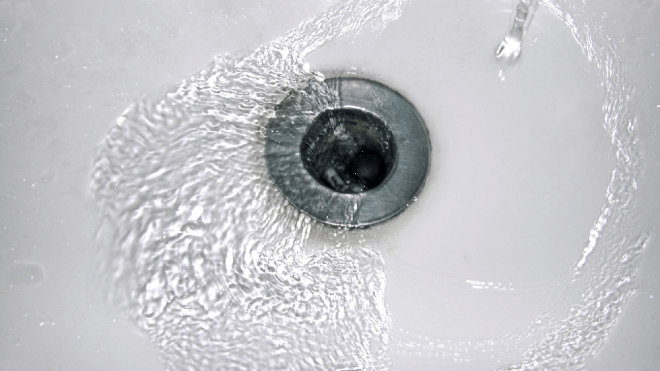 The drain system of the vehicle you're purchasing needs to be fully functional and large enough to cope with the demands you're going to put it under.
The water system in a trailer is essential in getting the maximum utility and comfort. Unfortunately, there is a part of it that is not so glamorous although it is necessary. Maintaining and emptying the drain and septic system can get pretty messy if you haven't got the right equipment.
The gray water tank is what holds the dirty water from your shower (if you've got one) and the kitchen sink. The black tank is where the wastewater from the toilet is held. If your motorhome doesn't have a gray tank, all dirty water is dispensed into this tank.
The size of these tanks, along with the number of people using your trailer is what determines the frequency you have to empty them. You may have a sensor in the tanks that tells you when they need emptying, although this is not a common feature. After a few years, such sensors don't always work so well.
Check Financing Options
Most people aren't going to pay for their RV upfront. If you can then that's a good thing. On the other hand, if you haven't got the funds to pay for your RV outright you'll need to consider financing options.
Many dealerships will offer a payment plan and loan to help you buy your motorhome. If your credit is good there should be no problem finding good deals.
Understand regular maintenance and repair costs
Maintenance and repairs to a trailer soon mount up so it's important to understand what these are before you make such a long-term investment. Personal maintenance costs are heavily dependent on several factors. For example, they vary depending on your trailer, A fifth-wheel camper will have different requirements to a motorhome. It also depends on how often you use your motorhome and the amount of wear and tear it undergoes each year.
That being said, it is possible to give some generalizations. Typical maintenance tasks and an estimate of the costs are as follows:
Generator: once a year you should replace the oil, air, and fuel filters, inspect the exhaust, and change the oil at a cost of around $150.

Battery: Annual battery servicing includes cleaning terminals and posts, testing for power, topping off fluid, and applying an anticorrosive coating at a cost of around $150 to $300. A new RV battery costs between $150 to $300.

Tires: You should rotate your RV tires,, which will cost around $75 and a new tire will cost from $125 to $400 per tire.

Slide-outs: A regular inspection once a month is important and you need to apply lubricant to any moving parts and treatment to the rubber seals. It depends on the usage, but a regular service of the slide-outs could cost around $200 every few months,
Insurance costs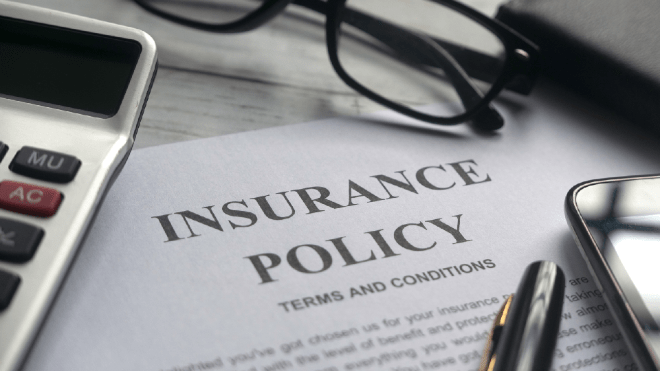 The cost of insurance for your recreational vehicle depends on several other things, for example:
Where you live

The type of RV

The age and condition of your RV

Your experience of driving a motorhome

Past accident and traffic violations

Your zip code

How much you drive

Where you travel

How many claims you file

The type of RV coverage

The insurance agency you choose
You can expect to pay anything from $200 right up to $3,000. Part-timers usually expect to pay less than $1,000, while full-timers could find themselves paying as much as $2,000 to $3,000. For smaller trailers, the cost will be much less.
Check vehicle warranties
Dealerships often offer warranties on what they sell, whether they're new or used doesn't matter. Most of the time, warranties cover anything that might break soon after you buy the RV. Typically, the warranty of a used trailer will be much shorter than a new one.
Discover the ultimate off-road experience with Black Series Travel Trailers! Built for durability and adventure, our premium off-grid trailers boast a 15-year structural warranty and 1-year standard warranty for peace of mind. Tackle any terrain with confidence, thanks to our patented suspension system and rugged construction. Luxury meets off-road with stylish interiors and top-notch European appliances.
Buying New Travel Trailer vs Used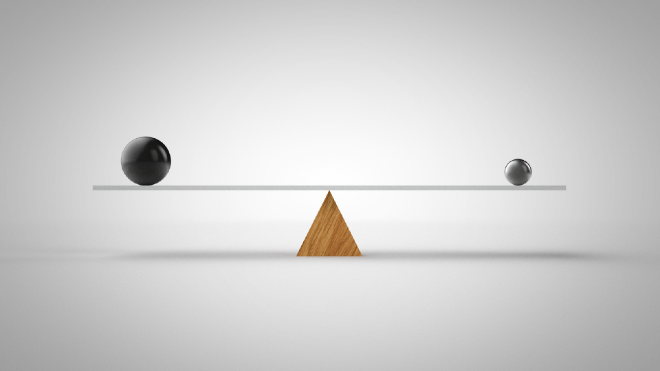 In the camping world, there are places for both new and used trailers. Each has its pros and cons. If money is an issue, you're best starting out with a used RV as it is a very cost-efficient option. A manufacturer's suggested retail price is always going to be higher for a new trailer.
Some of the things you need to double check if you're looking at a used RV will be:
Gaps in seals and trims: These will be easy to fix but if you spot it before the deal is done you should ask the dealership to fix it.

Water damage: Check the RVs corners, around the slides, where carpet transitions to tile or where it meets the wall.

Constant water flow: When the water coming from the sink faucet or shower nozzle spurts or is inconsistent, there could be water in the line.

Fridge and oven: An older fridge will take longer to cool. You may have to purge the air from the gas system for the oven.

Cabinets stay closed: If they don't stay closed you need to fix them by removing screws, repositioning the doors, and then screwing them back in.

AC: Check all the vents are in the right places so the airflow is good.

Light switches: Check for delays, flickering, and things that don't work.
If you're buying a used RV, it's much safer if you make your purchase from local dealers rather than a private seller. However, you may still have issues to deal with.
With a new vehicle, on the other hand, the manufacturer's warranty and any extended warranty you buy through the dealer should cover many issues. You've got that safety net, should something go wrong.
Conclusion
Whatever trailer you buy, make sure you give the decision as much of your time as possible. It's important that you pace yourself and do your research.
There is one way you could speed up the process slightly, and that's to rent a few trailers before you commit and make the ultimate financial investment.