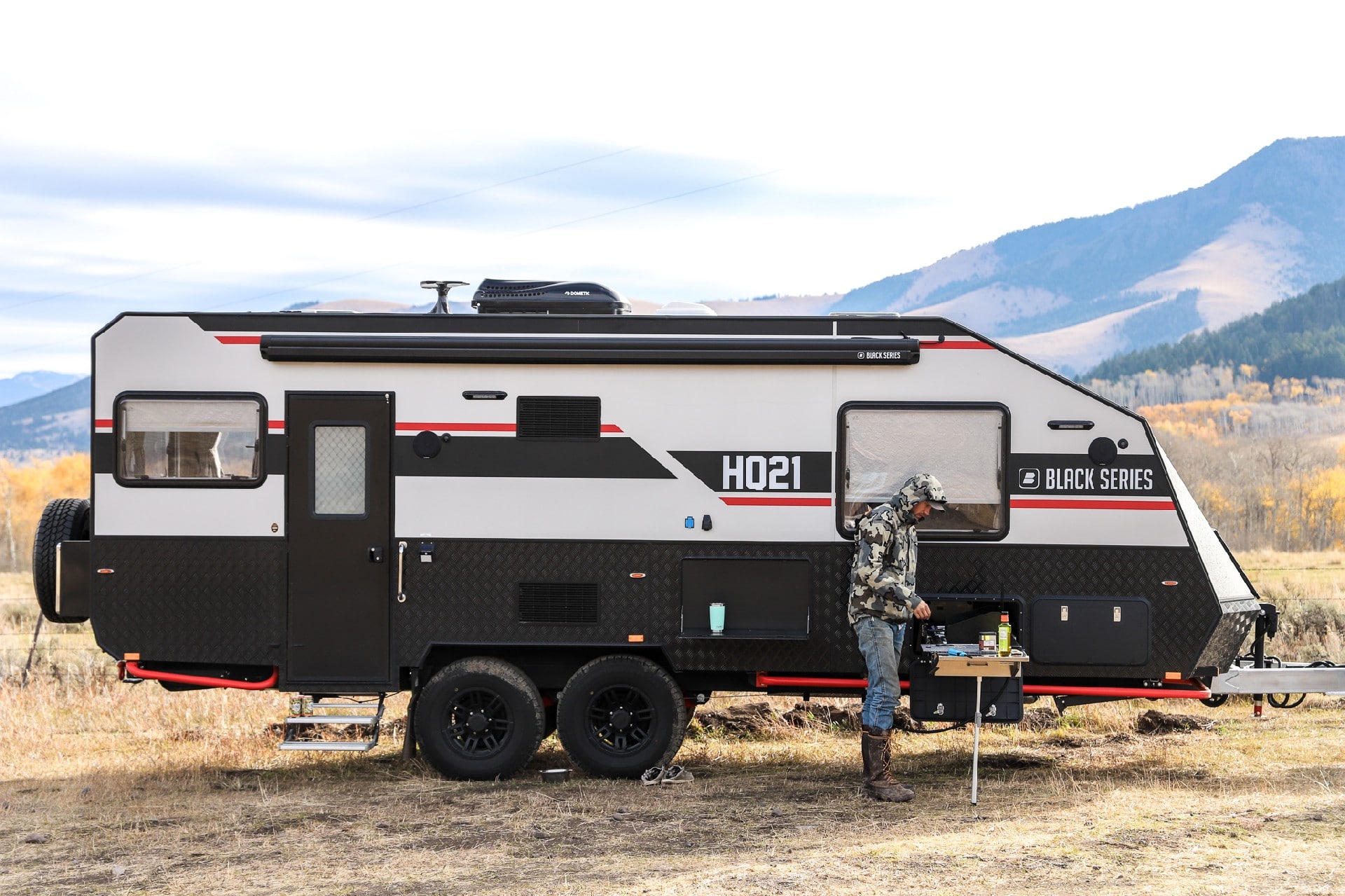 Welcome to Inside Basecamp, an off-road series that takes you inside the camps of our team of ambassadors. For this installment, hunting and fishing aficionados Jenny O'Brien and Maria Lovely share their recipes for the ultimate hunting/fishing basecamp.
As overlanders, we love taking our hobbies deep into the backcountry, and that means our basecamp needs to come along with us.
Backcountry field sports enthusiasts put a lot of time and effort into carefully planning every aspect of their expedition, and the basecamp is no exception. Designed to meet the unique needs of each pursuit, an effective basecamp starts with a mission-ready trailer.
Below, two members of our Ambassador team, Jenny O'Brien and Maria Lovely, share some words of advice along with their must-haves for a productive day of hunting and fishing. Who knows—they just might inspire your next basecamp?
Jenny O'Brien (@sea2sage), Fly Fishing & Bird Hunting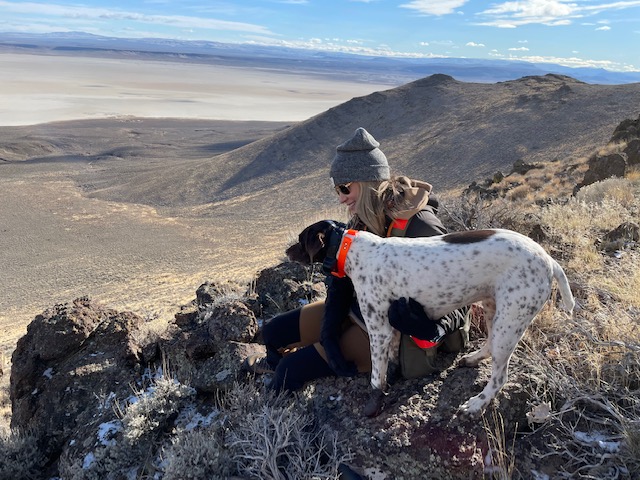 How do you go about planning a fishing or hunting trip?
Season and species play a big part in the planning process. For me, fly fishing is a year-round activity, and I'm fortunate to live in an area with ample species to target.
When October rolls around, we begin the opening of Oregon's upland bird hunting season, namely targeting chukar, which runs through the end of January. These trips take more preparation and planning as we're often in more remote areas, away from the comforts of a grocery store, fuel station, and cell phone service.
We have to look at the weather patterns, terrain, where we can safely set up a base camp, and what the bird counts look like. Hiking some of these hunting grounds in the late winter and spring can be beneficial to get an idea of new places you want to check out, what the bird activity should be for the upcoming season, and keeps both us and the dogs in shape.
What does your typical pack list consist of? How does a hunting trip differ from a fishing trip in this regard?
For some of these longer trips, the packing process is quite detailed. With the hunting trips, my first priority is the dogs. We need to ensure we have everything for them from a well-rounded first aid kit, their food, GPS collars, booties for their feet…I basically keep everything in a big bin, so it's collected in one place and ready to go.
If we're going to a location with no water, we typically bring way more than we need, but it's better to be safe than sorry. Extra food, propane, a Buddy Heater, headlamps, a Garmin In-Reach GPS... It's amazing the amount of gear we bring for a two or three-day trip.
The Black Series HQ12 has been wonderful because we have most of our camping supplies stored and organized inside, so we just hitch up and go.
For the fishing trips, it's less gear-intensive, but I always like to be prepared for any emergency situation and what the elements throw at us. So I'll pack an extra rod and reel (or two) if something breaks, more flies than I will ever need, and lots of clothing layers. Also, while the air temperature may be warm, a lot of the water I fish is not, so it's nice to have options.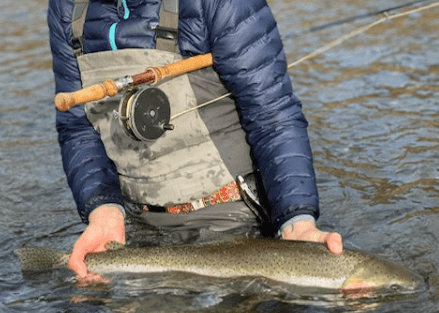 What are the three most important things to remember when deciding on a location for basecamp?
I would say proximity to the location we are going to hunt and fish is obviously very important to consider. It's nice to be able to come "home" to camp after a long day in the chukar hills and not have to make a super long drive.
In addition, we often do our larger weekend camp trips with good friends, so having enough space to accommodate everyone's rigs, dogs, side-by-sides, and a nice space for a campfire (when allowed!) is key.
Finally, we look at the safety of the location. How close is it to a road? What is the surface we'll be camping on? If we needed to get out quickly, would we be able to do so? I am always thinking of the safety plan first.
What is one thing you've learned the hard way about setting up a basecamp for a fishing trip?
It seems like we're always arriving at camp after dark, especially in the winter months! We're usually leaving after work on a Friday for our weekend trips and, at times, have a four to five-hour drive ahead of us, sometimes in unfavorable conditions.
From these experiences, we've learned to always have a few things on-hand in an easily accessible area of the truck or HQ12: Headlamps, lanterns, gloves, a rain jacket, and a warmer coat. To minimize the number of stops we need to make, we also try to pack some sort of dinner, whether it be sandwiches or something we can eat while on the road.
In addition, as cell service can be unavailable in many of these places, we always have some sort of map laid out, so we know where to go if we can't pull it up on GPS.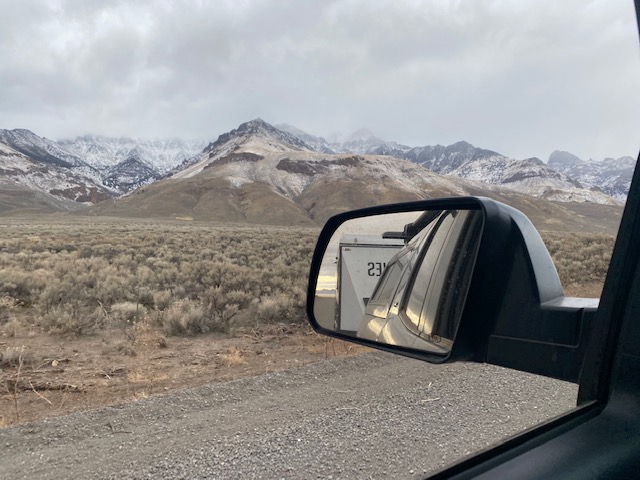 What advice would you give a first-timer about setting up their first-ever basecamp?
Definitely over-prepare. It is always good to make lists, bring extra gear, and plan everything. Once you get through your first few trips, you start to realize what you use and need and can whittle down the supplies you're packing along with you.
It also allows you to make a list of things that would make camp more comfortable for the next trip. And always be sure to pack extra water because you never know when you'll need it for yourself or to share.
Anything else about your hunting/fishing basecamp that's notable, fun, or interesting?
I like to get the Luci lanterns and string lights. You can buy them at REI or through the company (Mpowered) directly. They add a fun touch to camp and are also solar-powered, so you can have some ambiance without using your battery power.
Another thing that has served me well is to pre-plan and prepare meals. For example, after a hard day hunting, I love a good pasta dish and will pre-cook ground turkey meat, make a salad, and then all I have to do is boil noodles and heat some good sauce, and I'm ready to go.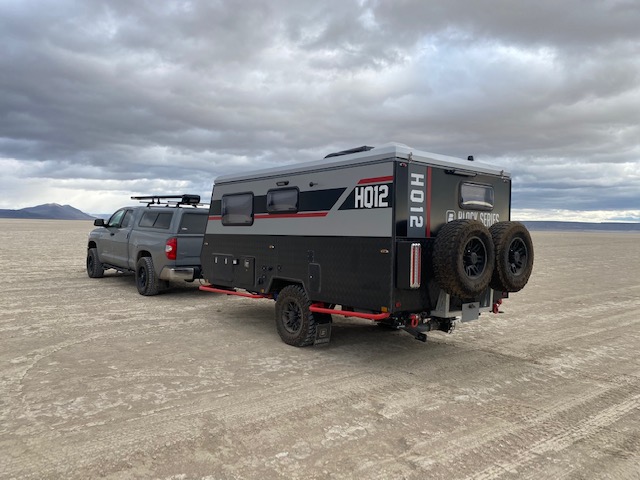 Shop Jenny's Basecamp.
Maria Lovely (@marialovely_), Elk Hunting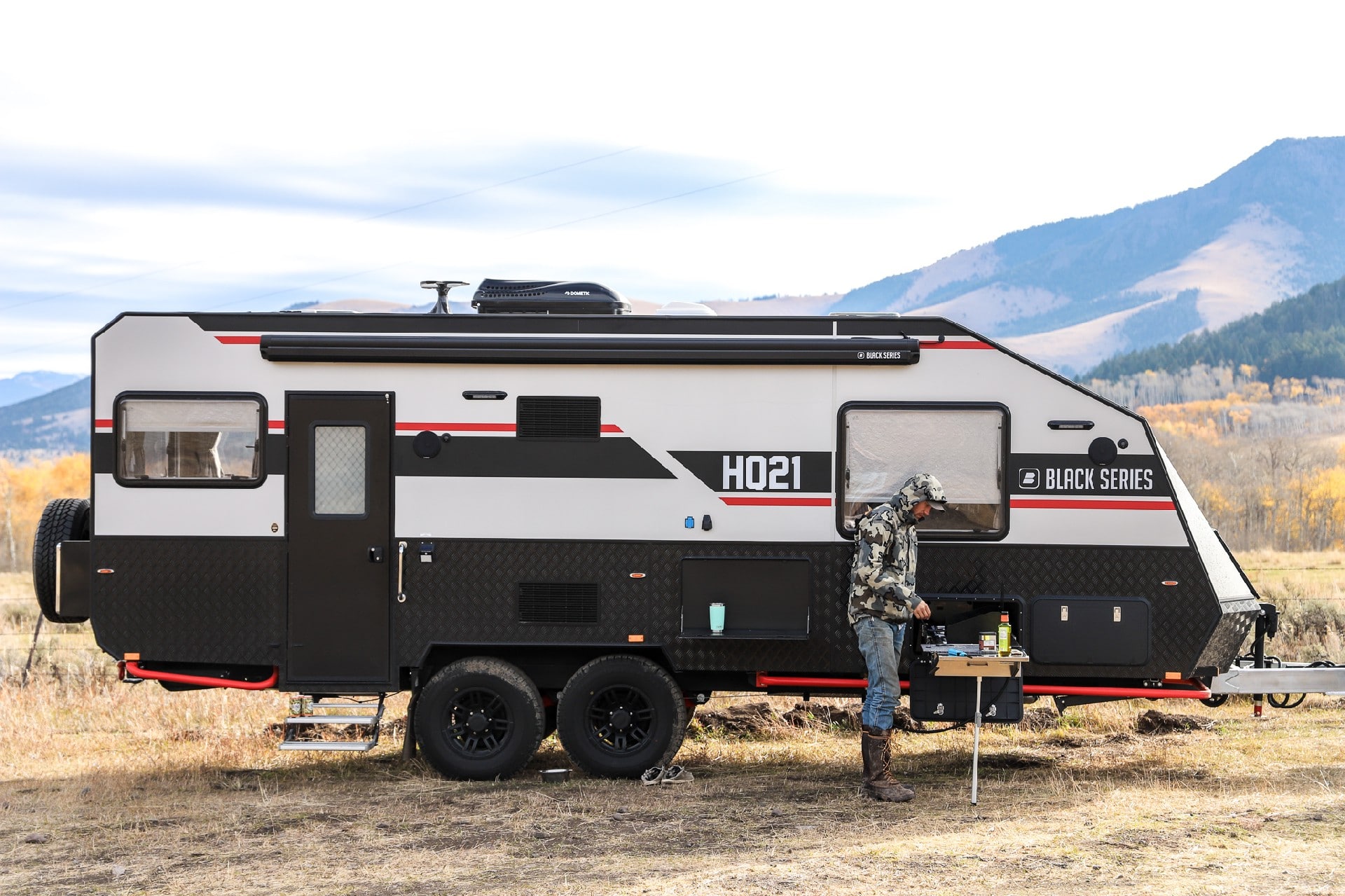 How do you plan the ideal elk hunting trip?
I spend a lot of time before the season scouting. I am familiar with herds, so I will watch to see their current patterns and how likely it is for them to move off private land onto public land, giving me a chance to pursue them. As far as new areas, I like to learn as much as I can using OnX, and if there's an opportunity to check them out in person, I jump on it!
How does your hunting pack list differ from your non-hunting list?
I'm all about more snacks, added hydration, and additional layers for staying warm—and what about first aid supplies? I always add an extra bit of everything. My pack may weigh a bit more than necessary, but I like to come prepared. Whether I'm on foot, have a pack horse, or just riding a horse, my pack always differs, but these are some staples I take on every adventure:
Fire Starter & Emergency/First Aid Supplies
A Knife & Headlamp

Garmin inReach—This has been an excellent investment. I use it year-round: hunting, flying, snowmobiling, backcountry skiing, etc. I encourage you to look into getting one if you spend a lot of time in the backcountry.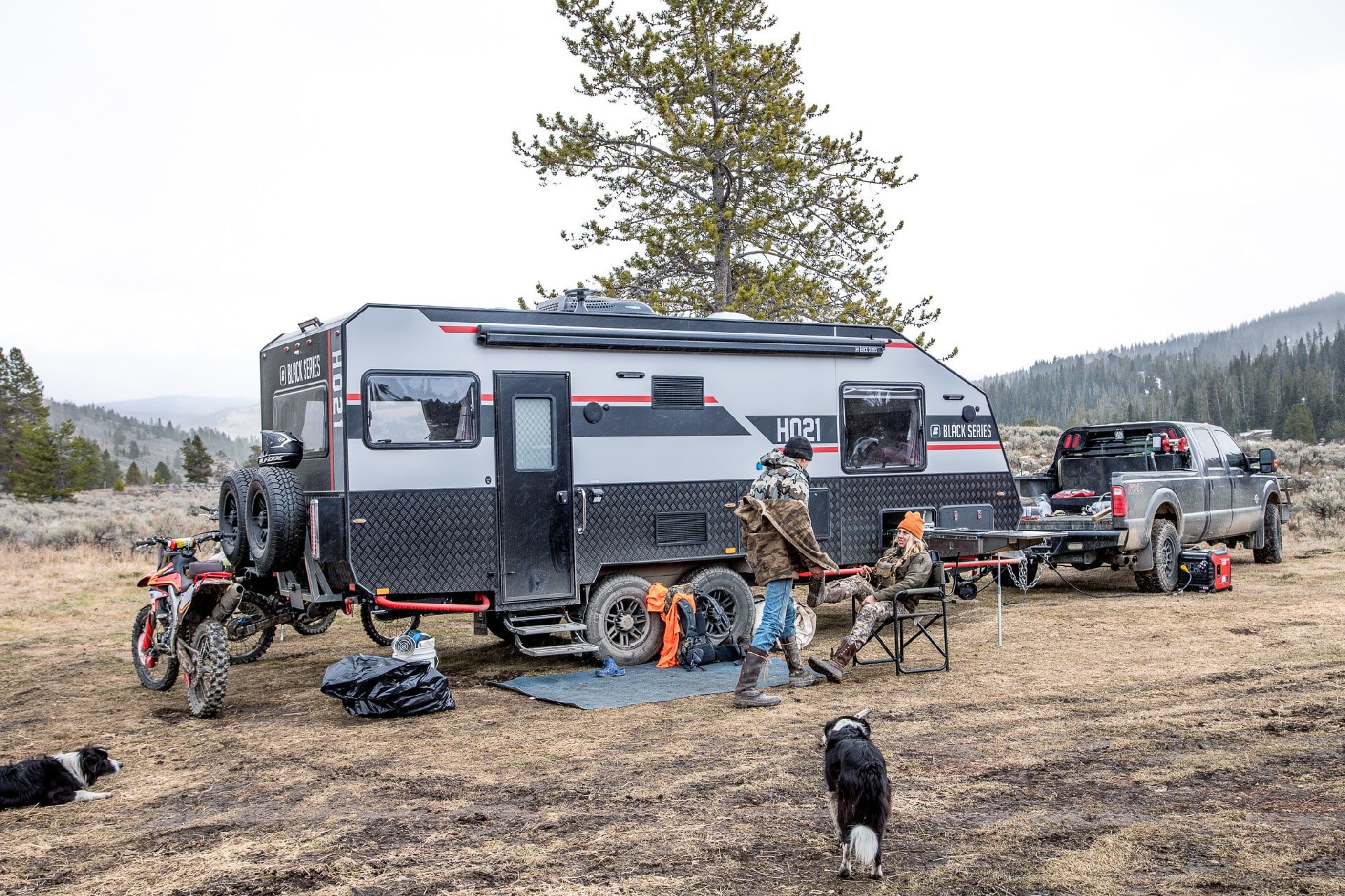 What are the three most important things to remember when deciding on a location for our basecamp?
I ask myself, "What's the access like"? We've driven some gnarly roads to get to spots and had to plan our arrival and departure around it icing up or getting boggy.
It's important to plan how the sun will hit you at camp. I like to set up camp in a spot that the sun will hit early in the morning and warm things up. Factoring in the wind is also a necessity where I live. I look for a spot with level ground and set up basecamp!
What's something essential you learned on past hunting trips that you never forget to do now?
There was a trip when the elk hunting ended up being so good that we decided to extend our stay longer than initially planned. We were far away from anything and used up the food we had packed, but thankfully I had stocked the camper with a lot of dry food as a just-in-case before hunting season started.
It was a great reminder to expect the unexpected—although in this case, it was our decision, and we could've left camp for a restock, having supplies on hand saved us the long trip.
There's so much storage that from there on, I dedicated a shelf to dry food with long expiration dates, some extra water, and other things that are good to have on hand.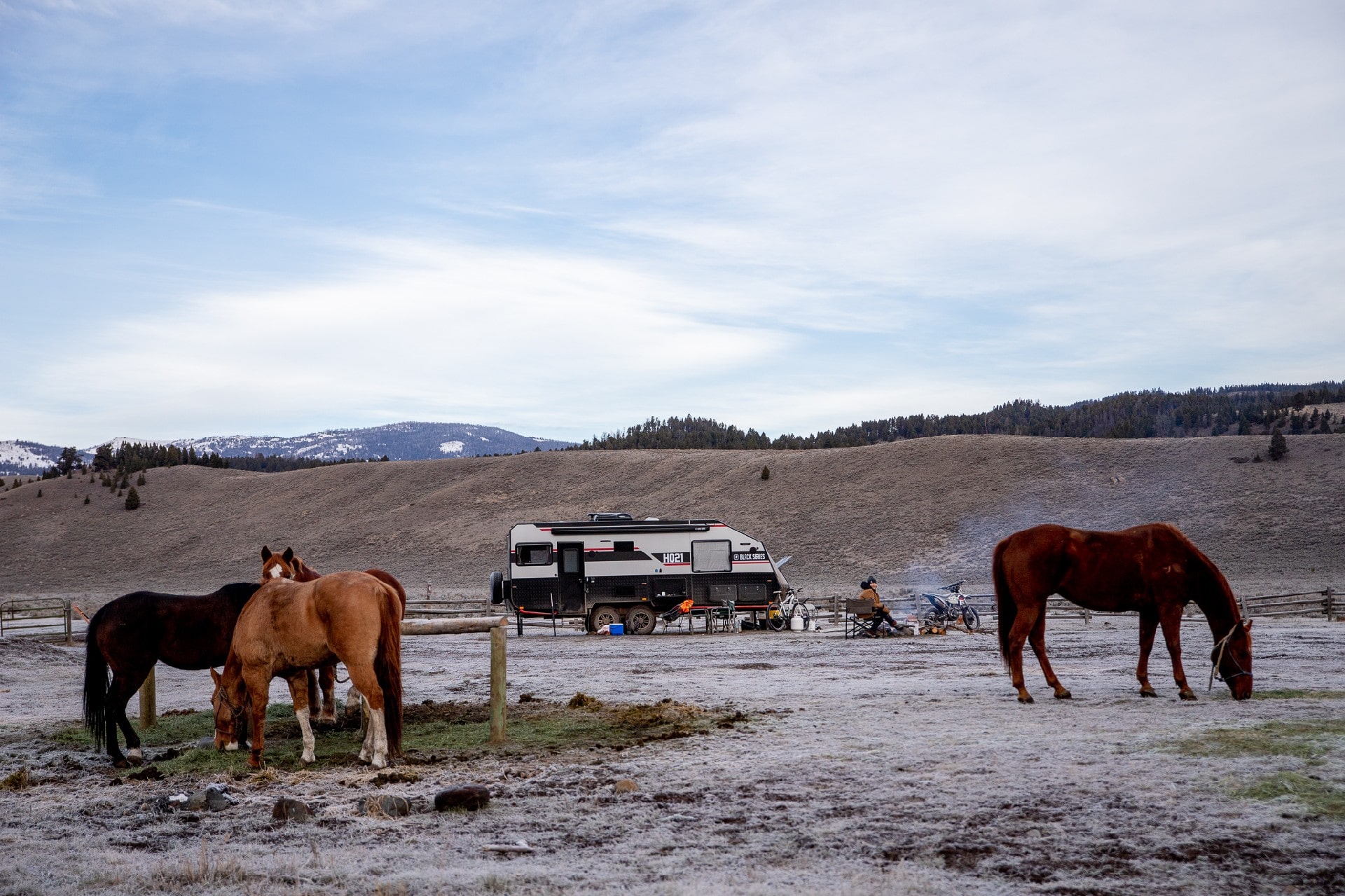 Any additional advice for setting up a basecamp for a hunting trip?
You will probably forget something (or a few things), and there will be many learn-as-you-go moments. So laugh, have fun and make do!
What's one of your favorite things about having a Black Series basecamp?
We made cinnamon rolls a tradition! That 4am alarm clock goes off, we fire up the oven, stick some in, and by the time we're dressed, they're ready! It's a fun way to start the day and an added luxury that you won't find at your typical elk camp—but we have a Black Series Camper!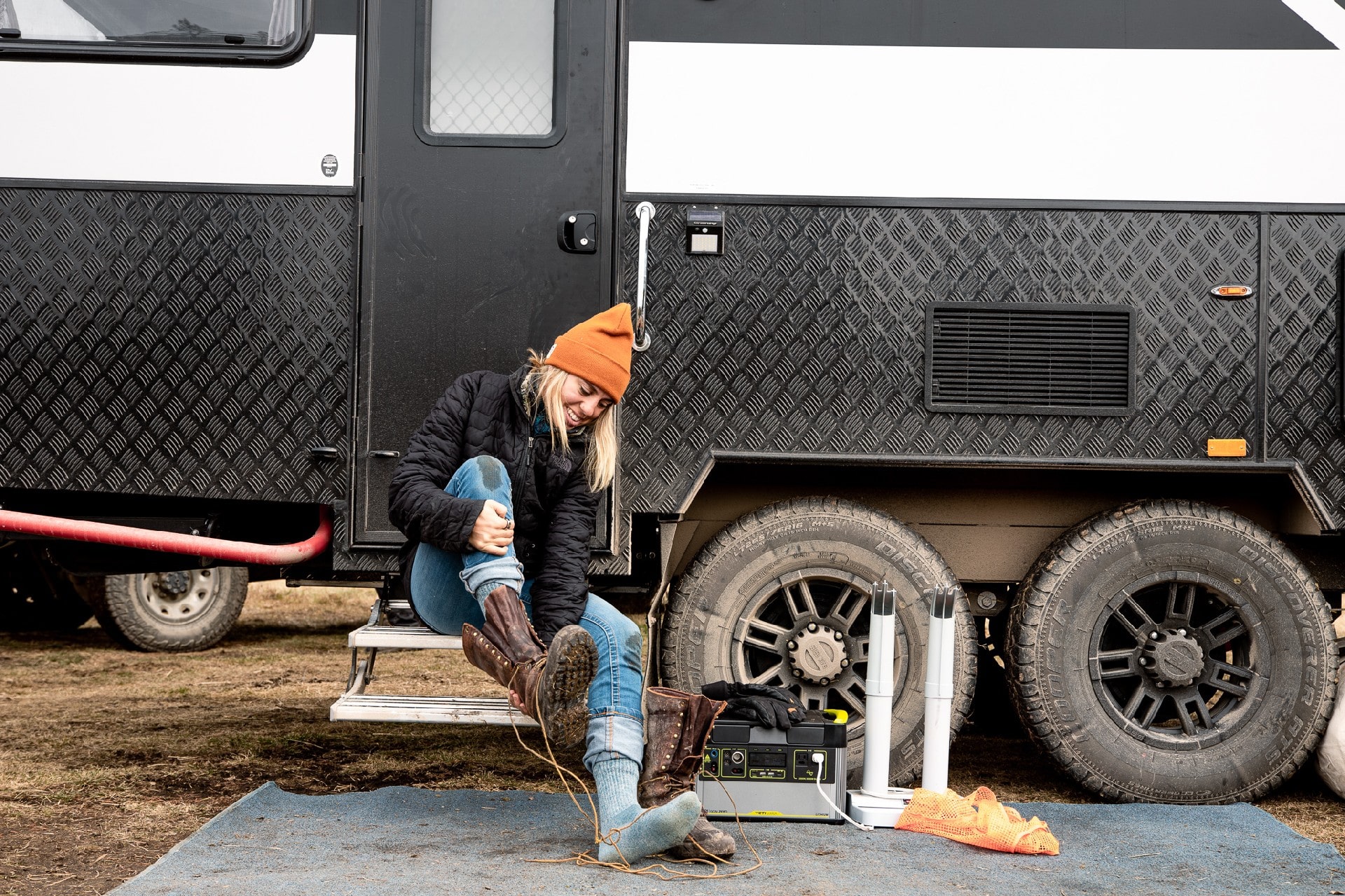 Shop Maria's Basecamp.
There you have it—tips for creating the ultimate hunting/fishing basecamp with Ambassadors Jenny O'Brien and Maria Lovely. If you have any questions for our team of Ambassadors, let us know on our Instagram or FB group. We look forward to hearing from you, and we'll see you at basecamp
Black Series Trailers Featured in This Post: