In today's world, the unfortunate reality is that the Covid-19 pandemic is still affecting our daily lives almost eighteen months after the initial mass lockdowns. For those that are unaware, a recent discovery has been made and a new variant of the virus has been identified. This OMNICRON variant is just another reason why your time is better spent away from bustling cities and mass gatherings. Instead, you should get into your Black Series RV and escape into nature while staying protected from the outside world!
What Do the Experts Have to Say on the OMNICRON Variant?
Before you set out to explore the great outdoors, you should make sure that it is safe to travel. The World Health Organization is a leading authority on best practices during the pandemic, so here is a direct quote from their website regarding the OMNICRON variant.
"The most effective steps individuals can take to reduce the spread of the COVID-19 virus is to keep a physical distance of at least 1 metre from others; wear a well-fitting mask; open windows to improve ventilation; avoid poorly ventilated or crowded spaces; keep hands clean; cough or sneeze into a bent elbow or tissue; and get vaccinated when it's their turn."
Right now there is not enough information to judge the severity of this variant, but it's clear that experts believe it's best to proceed with caution for the time being. That's why the Black Series RV is the ideal option that can keep you safe from the dangers of the outbreak while also providing an opportunity for fun and travel.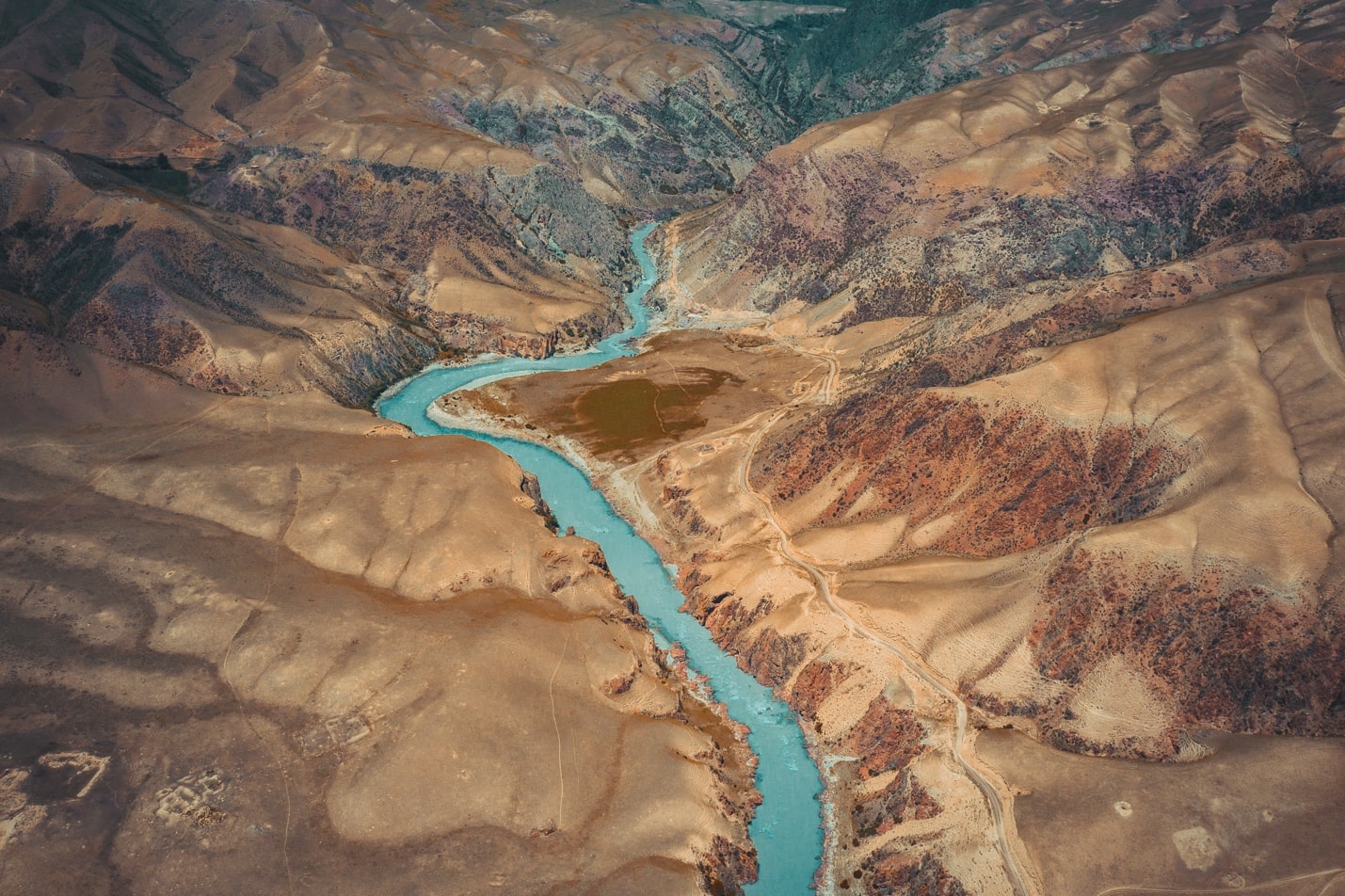 What Makes Black Series RV the Best Choice for your Travels?
Black Series RVs are the best way to travel across long distances and explore new places while still maintaining the essence and comfort of your own home. The company behind this amazing machine has focused their resources on creating a luxury experience in an outdoor setting. Black Series aims to revolutionize the concept of camping and travel by giving you a home-like experience on the go! The company's RVs are adept at dealing with any type of terrain, and will surely bring you closer to nature on your travels.
Black Series covers a wide variety of trailer types, so you can pick and choose the one that suits your needs. You can choose from their top of the line travel trailers, including the HQ12, HQ14, HQ19 and HQ21, as well as other off-road and camper trailers, pop up campers including the Classic 15 and Dominator, and also their toy haulers.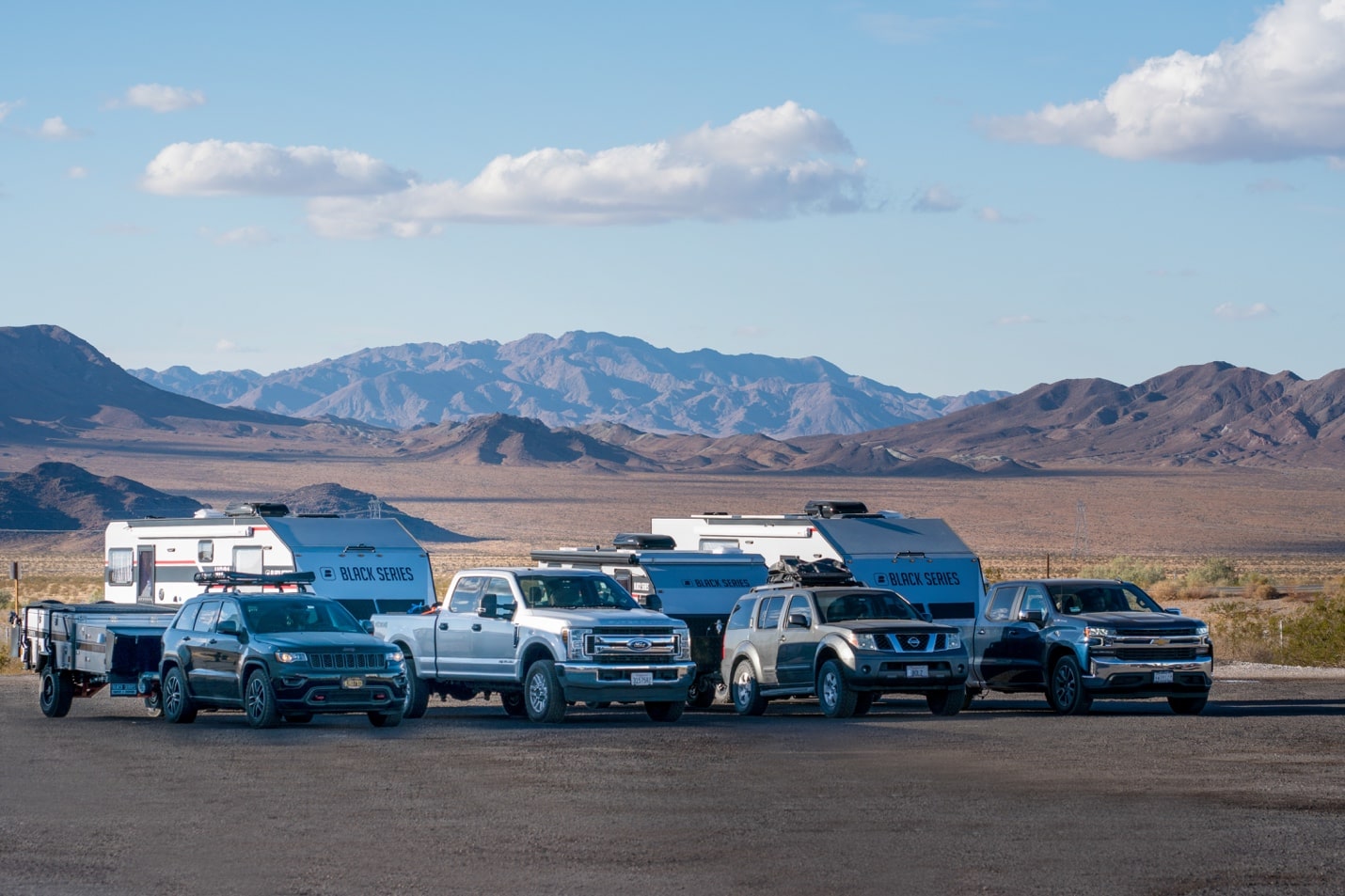 Should You Go to Campsites?
Normally, if you go on a trip or vacation in an RV, your first instinct might be to stop by a campsite with other camper trailers. If you've never travelled in an RV before, this can become even more tempting as you'll feel more comfortable with other people around. However, you have to remember to be careful, since the OMNICRON variant is still spreading. So, in the current circumstances its best to avoid these campsites and other large gatherings in general. Don't worry, the Black Series RV has everything you need on your journey!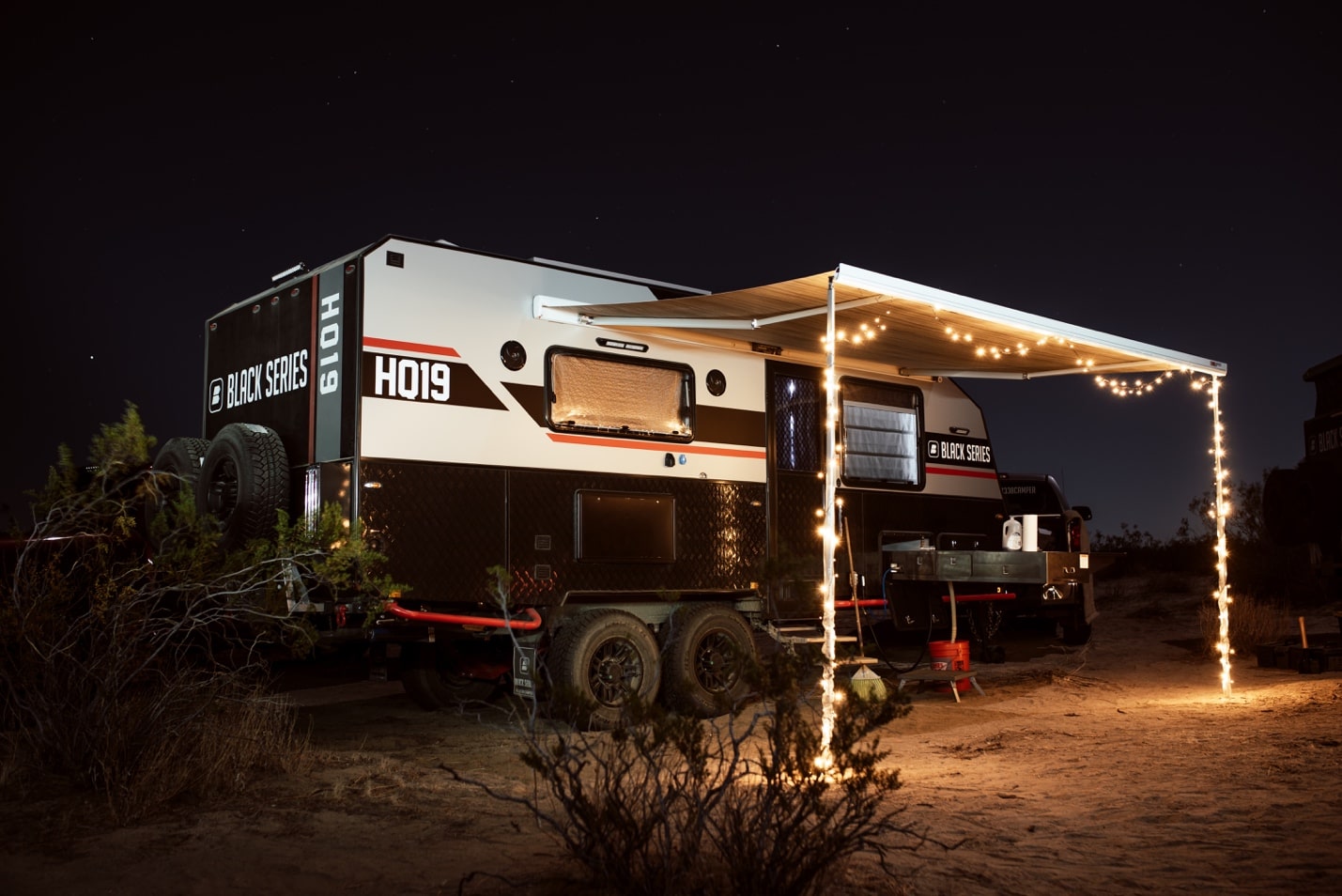 Here's Why Black Series RV is Perfect for Going Off-Road
Usually, you would be wary of taking your camper over uneven ground, but Black Series is built different! A specialized suspension arrangement is used in a Black Series trailer. Unlike ordinary campers' two-shock mechanisms, these off-road RVs take their suspension to the next level. A quad-shock configuration transmits the load of the vehicle smoothly along four points, providing a comfortable ride and tighter handling.
The developers built distinct trailing arms that act separately, enabling each wheel to move freely and making navigating rough off-road terrain a breeze. Off-road RVs are elevated off the ground more so than ordinary campers, allowing for easier transportation over rocks, trees, and other hazards.
Furthermore, the underside of Black Series campers has an aluminum diamond plate for extra stability and a stone guard that protects the camper's bottom layer.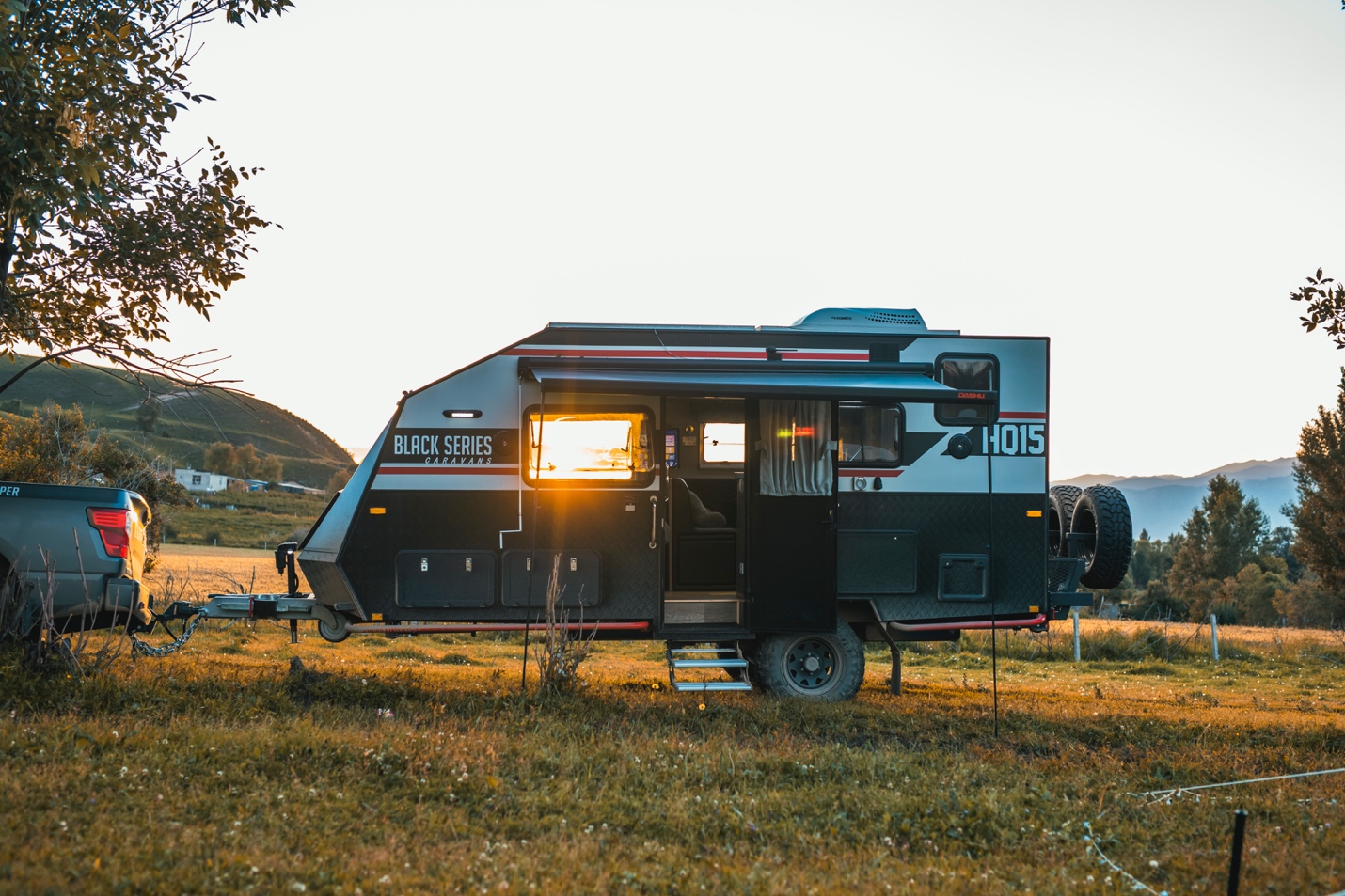 How Black Series RV Can Get You Closer to Nature
So now that you understand how you can transport a Black Series popup camper or travel trailer off-road, you're probably asking where the water or electricity comes from.Black Series thinks that in order to properly appreciate a natural experience, you must be equipped to live off the grid. As a result, you will discover these RVs to be self-sufficient. Every camper is outfitted with solar panels, an inverter, and a 48V quick recharging off-grid technology with a lithium battery to enable durability over long distances in the wilderness.
Don't be concerned about water; each off-road RV includes a huge water tank, plumbing, and a hot water supply. There will be a dedicated tank for drinking water, fresh water, grey water, and black water, allowing you to go about your daily activities as if you were at home.
The Black Series camper trailers are outfitted with a unique Intelligent Control System.This one-of-a-kind function displays the RV's important details, such as fuel, electric, water, and other components, in one location on your smartphone or a display in the trailer. Having this information at your disposal makes it easy to keep track of these aspects in real time. The trailers also include a heater and central cooling to keep you comfortable no matter what the environment throws at you!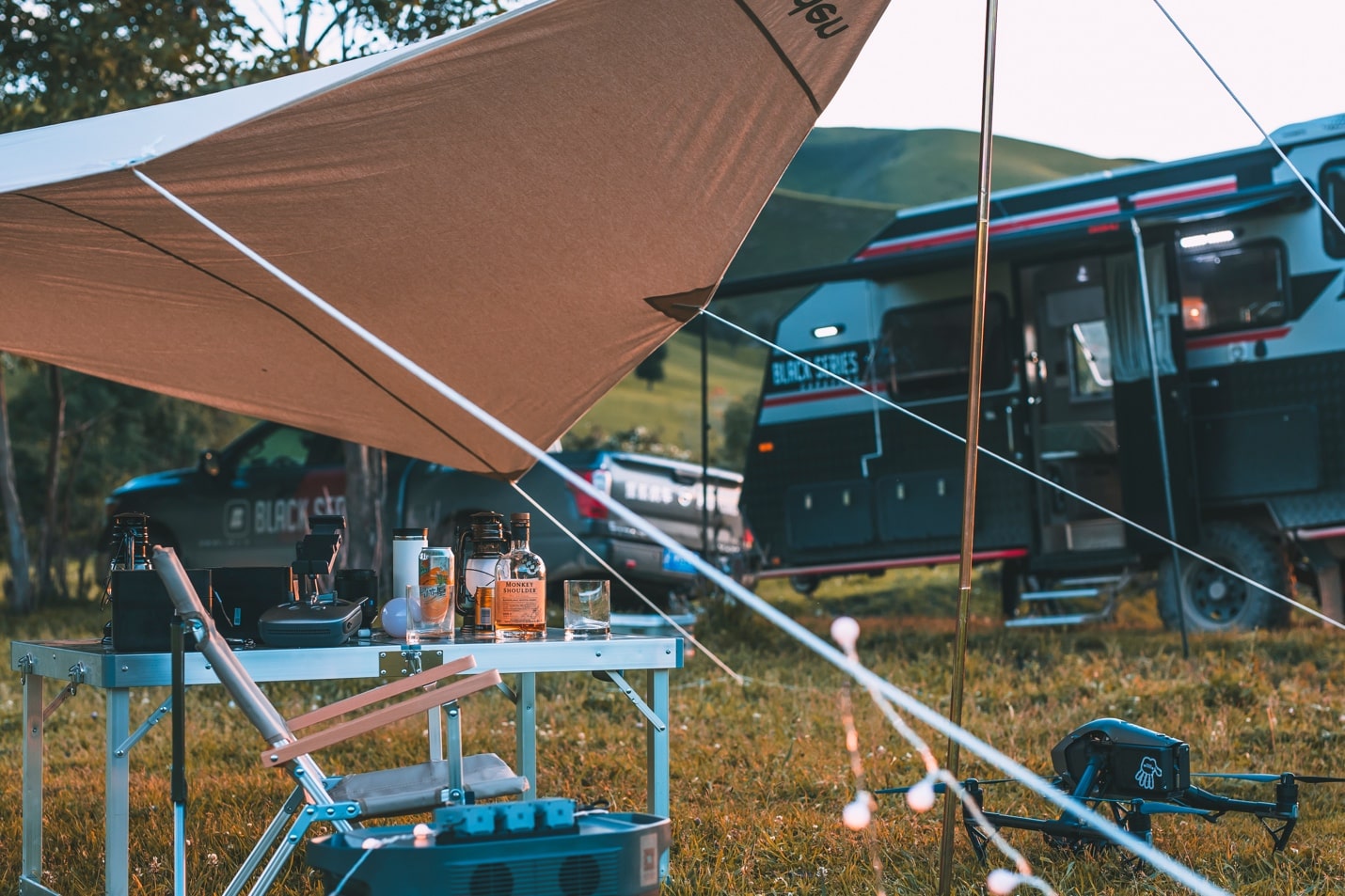 Final Thoughts
Outdoor adventures in your camper no longer have to include visits to congested, loud campgrounds. When you purchase a camper trailer for sale from Black Series, you broaden your vacation opportunities.
Adhere to paved roads or venture off the main path to experience the wilderness in all its splendor, all while relaxing in the luxury living of your new Black Series camper trailer. With the Black Series, you can be outdoors and experience the natural beauty of your environment.